According to the Harvard Business Review, "authenticity has become the gold standard for leadership."
So what exactly is authentic leadership? According to one journal article, authentic leaders:
Do not fake their leadership.
Understand their core values.
Are originals, not copies.
Believe in their core values because of their own personal life experiences.
Act based upon their values.
So how do we reach the "gold standard" and become authentic leaders? We coach ourselves towards authentic leadership. This concept of "coaching" towards authentic leadership was introduced to me in one of the leadership classes I am currently taking at Kansas State University. Bear with me for a minute as I explain the basics of leadership coaching, and then I'll explain how coaching can help us become more authentic leaders.
What comes to mind when you hear the word coaching? Maybe an image like this comes to mind: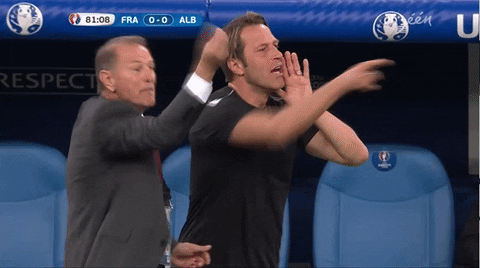 Or maybe, the image that comes to mind looks more like this:
For many of us, images of sports coaches quickly form in our minds when we hear the word "coaching." However, this isn't the type of coaching that I'm talking about. Instead, I'm referring to leadership coaching. According to the International Coach Federation, leadership coaching can be defined as "partnering with [others] in a thought-provoking and creative process that inspires them to maximize their personal and professional potential."
This is something that each of us can do with our friends, family members, and peers. How? It's simple, as long as you understand the basics of leadership coaching:
Listen, Linda. Stephen Covey once said that "most people do not listen with the intent to understand; they listen with the intent to reply." In coaching, this is not the case. If you are coaching a friend or family member, it is not your job to reply. Instead, it is your job to actively listen as they talk about their life stories and experiences.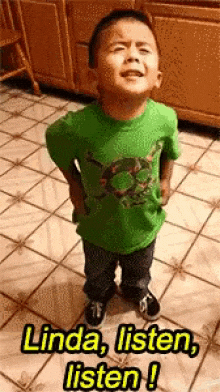 Ask short, powerful questions. These questions will help the person you are coaching gain clarity about who they are.
After asking a question, stop talking. Even if there is an awkward silence, don't try to fill the void by continuing to speak or elaborating on your question. Stay silent, and let the person you are coaching take time to think deeply about their answer.
Don't offer advice. Unlike therapists, leadership coaches don't offer solutions or advice. Instead, they actively listen and ask questions to help people gain insight and find their own solutions.
Don't brag. When coaching, or acting coach-like, don't make it about yourself. Just listen.
At this point, you may be asking what in the world all of this has to do with authentic leadership. When we tell our life stories, we gain clarity about who we are and what our role is. Coaching allows us to gain a better understanding of our personal experiences as well tell our stories.
Need proof? Check out the journal article referenced earlier in this post. According to this article published in The Leadership Quarterly, "authentic leadership rests heavily on the self-relevant meanings the leader attaches to his or her life experiences, and these meanings are captured in the leader's life-story. We suggest that self-knowledge, self-concept clarity, and person-role merger are derived from the life-story. Therefore, the construction of a life-story is a major element in the development of authentic leaders." Coaching (or being coach-like with) our friends, family members, and peers gives us the opportunity to construct our life stories and become more authentic leaders.
"Leadership without perspective and point of view isn't leadership – and of course it must be your own perspective, your own point of view. You cannot borrow a point of view any more than you can borrow someone else's eyes. It must be authentic, and if it is, it will be original, because you are original."

– W. G. Bennis