It's been almost 7 months since State Convention which means that we are halfway through our school year, and halfway through our year of service in FFA.
First off, congrats! We have survived some of the busiest months of the year. Whether it's September with the State Fair, or October with National Convention, or sports and school throughout the entire semester, we've learned and grown through new opportunities and challenges. Second of all, here we go! The next 6 months will also be marked with business, dedication, and exciting new opportunities. This includes FFA week in February, spring break and Leader Lab inMarch, State CDEs in April, and lastly State Convention in May.
Sometimes it might seem like we're "Livin on a Prayer" , pardon the Bon Jovi reference 😉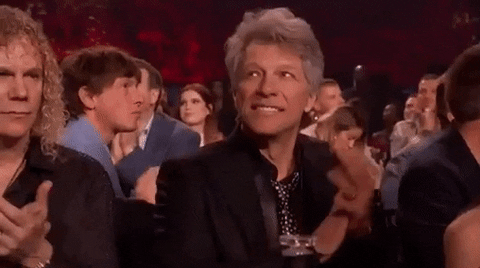 But between the craziness of life, It's always a good idea to reflect on everything that's happened during 2018. Now, I know it's cheesy and might seem cliche, but taking steps to look back then look forward can help tremendously next year. As someone who frequently utilizes the Futuristic and Strategic Clifton strengths, I know how important it is to reflect before pressing onward. New Year's resolutions are fun and all, but New Year's goals can make a tremendous impact on what we accomplish this year.
One of my best friends, Caleb, keeps a list of all of his accomplishments. He adds on to this list every time something big happens and he uses this list for encouragement when he's feeling challenged. We can implement the same type of reflection today. Grab a notecard and hop to it:
Let's take a moment and write down our 5 best accomplishments in 2018.
Next, let's jot out 5 moments in 2018 where we made a mistake. Think about how we can grow from this mistake in 2019.
Lastly, let's brainstorm our 5 biggest goals for 2019. In order to optimize our goals, we should stick with the SMART model and keep our goals Specific, Measurable, Attainable, Relevant, and Timely.
Each goal is nothing more than words written on paper. In order for these goals to become a reality (and an addition to our list of accomplishments), we have to be committed and make actions to press towards them. I challenge you to keep this notecard somewhere that you'll see it frequently. Maybe tape it to your mirror or door or hang it on the wall by your desk. That little reminder will help you embrace the rest of the year with purpose. With planning and persistence, we can make the most out of the next months to come!
Happy New Years!
Living to Serve,
Michael Dowd