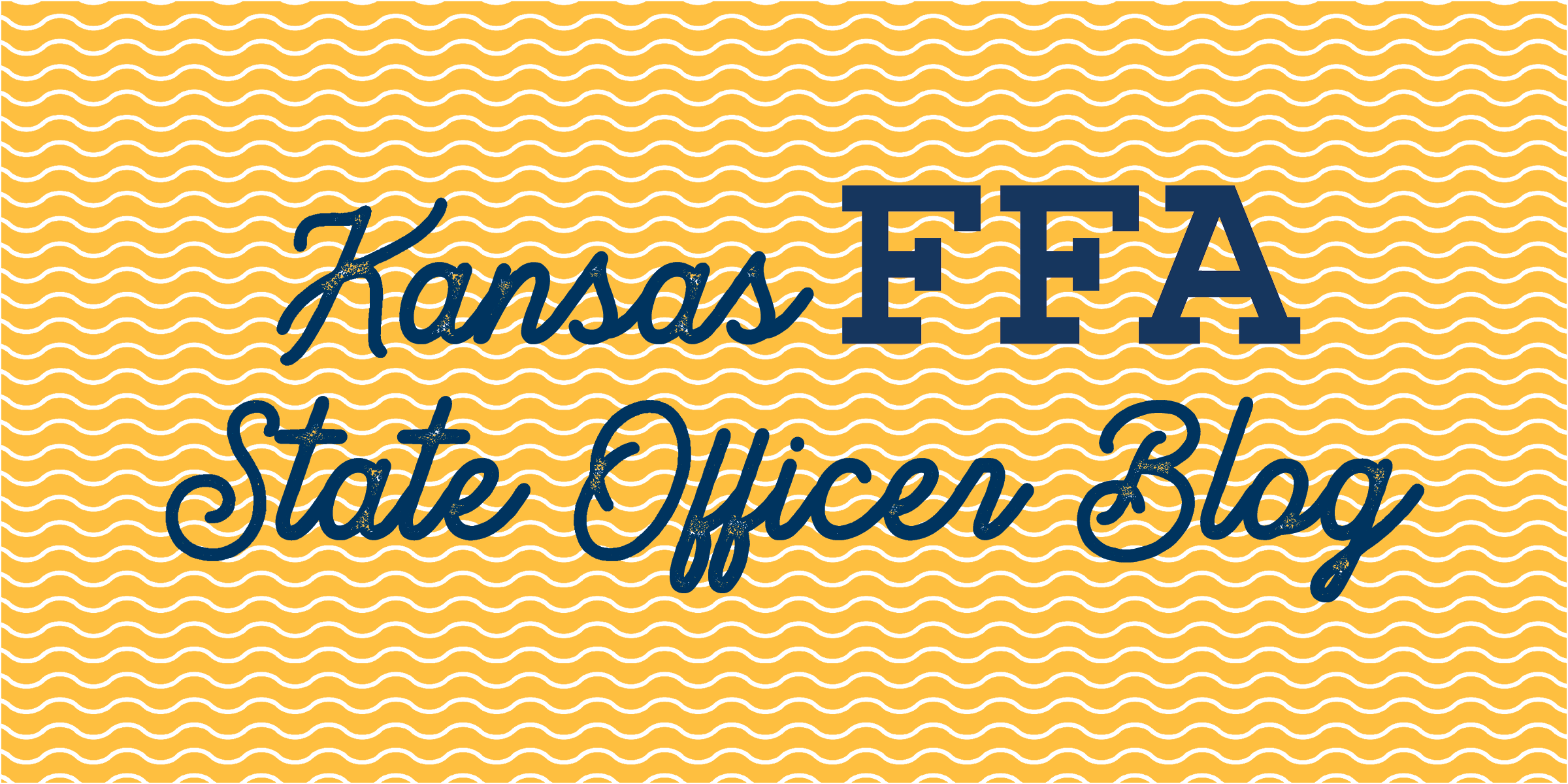 Another Trip Around the Sun
For the past month and a half, I have been traveling and visiting chapters across the state, delivering speeches and interacting with members. Each of the banquets I have attended have been unique and while they all contain the same basic parts, like opening ceremonies and greenhand degrees, they all put their own special twist on it. However, one that has been said at every chapter banquet has been the following, read at the end of officer installations:
"It is an honor to be an officer in the FFA. From time to time during the year, you may encounter difficult problems, but through cooperation, hard work, and dedication, you will succeed and the FFA will prosper. Do each of you accept the responsibilities of your office, and will you do your best to uphold the ideals and principles of the FFA? If so, answer 'We do'."
As a chapter officer excited for the next year, I never truly listened to these words when I was standing before my community during banquet. Even when I got installed as a state officer, I didn't take in the full meaning over Zoom because I was too overwhelmed with being elected. But after listening to it dozens of times these past few weeks and whispering, "We do" along with the new team, I think I'm beginning to understand it.
This past week, I have been in Columbus, Ohio for their State FFA Convention. I'm actually writing this on my flight back, 30,000 feet in the air. I have interacted with members from across their state, toured the Ohio State University's campus, tried a Buckeye donut, watched every session, got a job offer at their FFA Camp, and cheered on some of my greatest friends that I have been so lucky to meet during my year as a state officer.
One moment I will never forget is the last session of the 94th Ohio State FFA Convention. My friend, Jake, had just finished their state degree ceremony and taking pictures with the recipients. He smiled excitedly with each member as they stood next to him holding onto their certificate and charm. There were 970 members who had earned their state degree and it lasted one hour, 33 minutes, and 19.64 seconds. (I timed it.) He smiled just as brightly with the first one as the last one, and when he was done, he installed the 2022-2023 Ohio FFA Officer Team. I think it really hit me then, when he was standing in front of me, nearly in tears, as he finished the ceremony, and left the stage for the final time.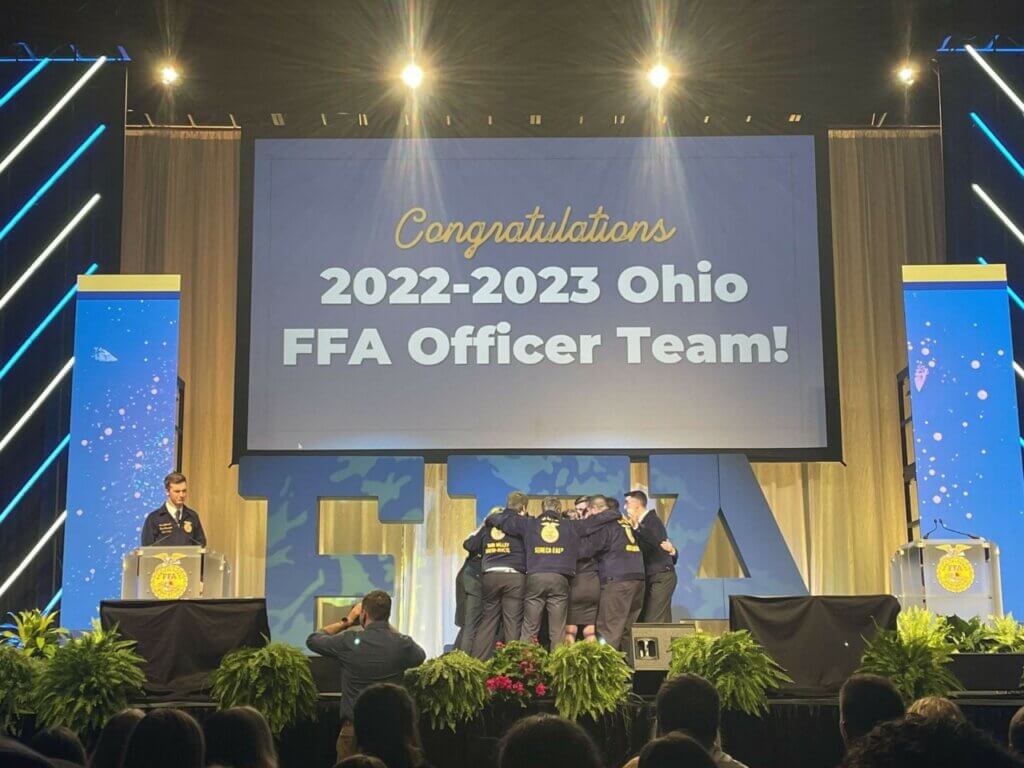 It truly is an honor to be an officer in the FFA.
I've touched more people than I could have ever before. I've done and experienced things I never would have dreamed possible. I've learned more about myself this year than I imagined. I've traveled from coast to coast with a blue jacket that has Kansas on the back.
And what an honor it has been.
Thank you for giving me this opportunity.
I can only hope that I have impacted at least one person this year. I can only hope that your next Kansas Vice President will work to carry on the mission that our organization represents. I can only hope that the FFA continues to thrive with me no longer in it.
Passing on the torch,
Rachel Sebesta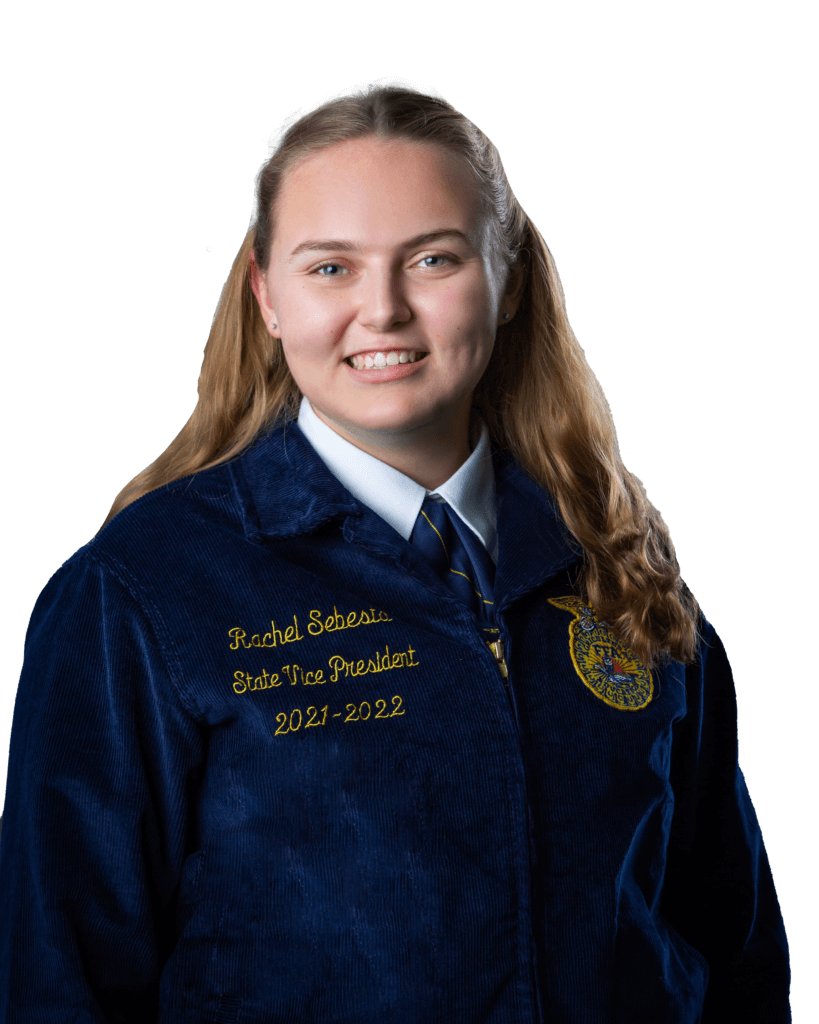 2021-2022 Kansas FFA Vice President