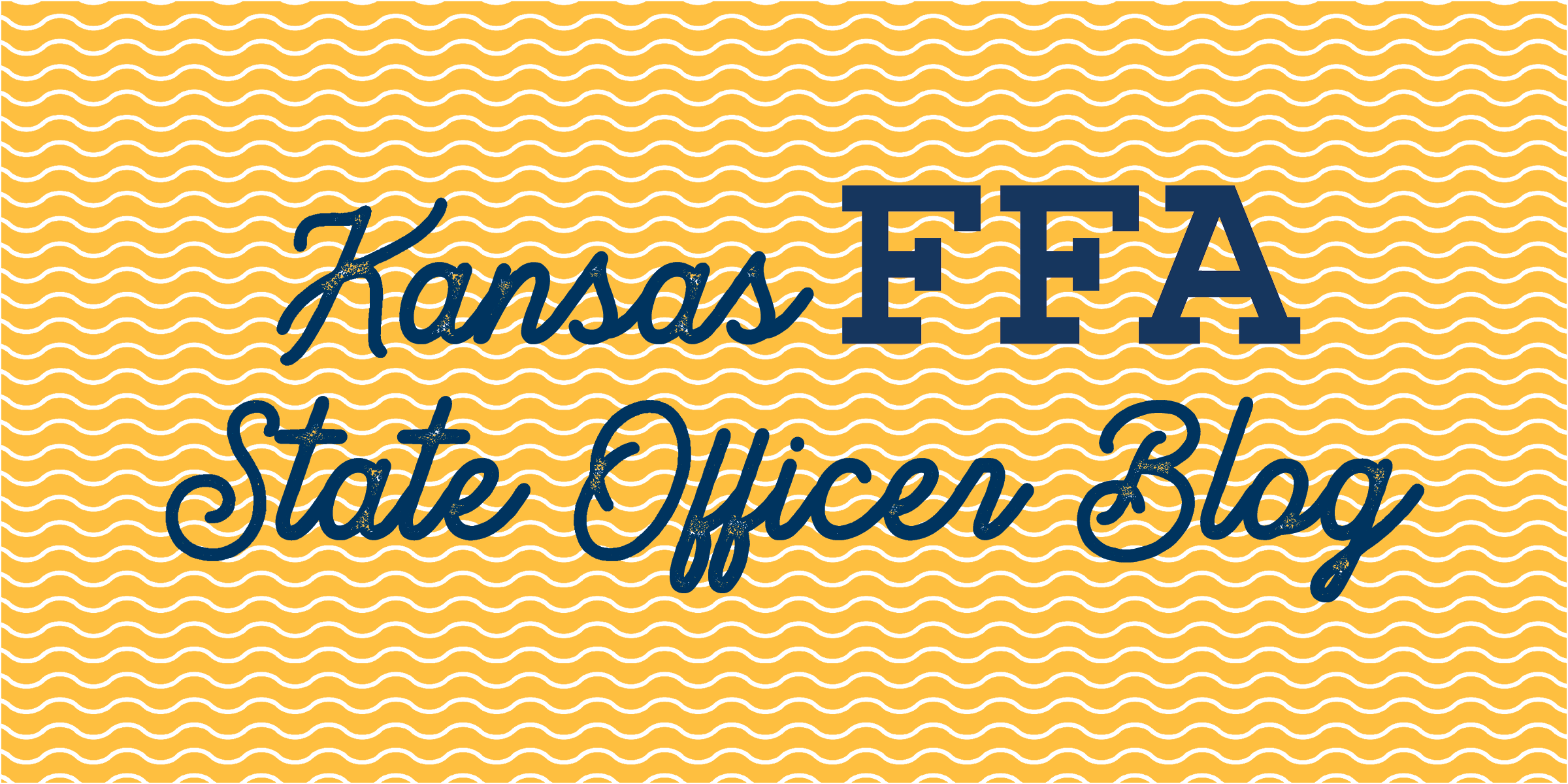 It's a Small World
I have always loved the moments that end with,"wow what a small world." The moments where you have just made an unexpected connection with someone in an unexpected place. The past four months have been full of those moments. It seems every experience I have gone through this year has left me with a "wow what a small world" moment whether that connection came from rodeo, from raising livestock, or having a family member (with my very uncommon last name) that spent a lot of hours on air sharing the story of agriculture.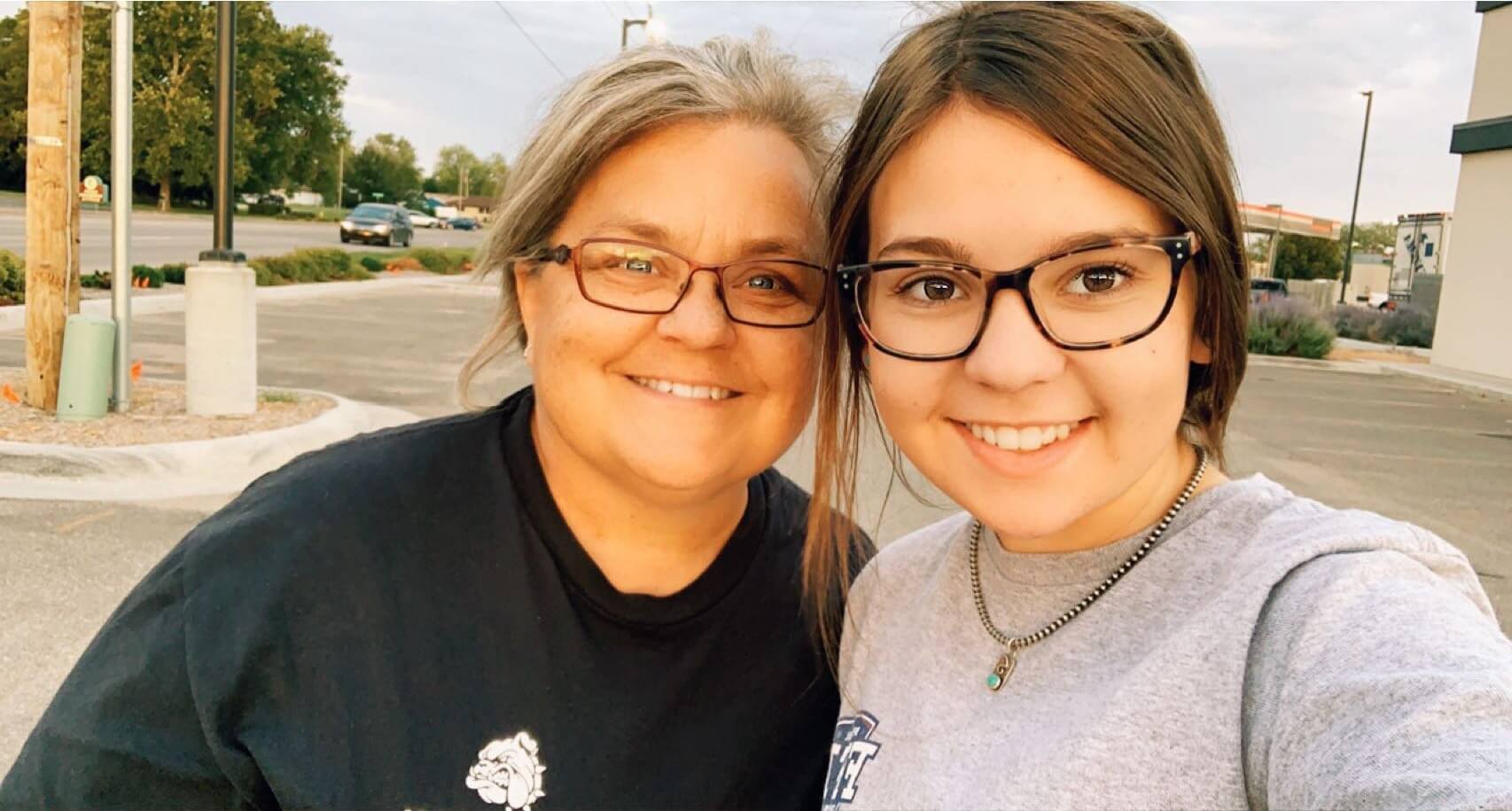 Yet some of my favorite unexpected connections have come from moments where people have remembered my mom or one of her three sisters from their time in FFA. In fact, I can remember the first time I had a connection that was rooted in my family before my FFA experiences, I was as at the career fair at the State FFA Convention wearing my FFA jacket with SCD sewn on the front, when a few men from a booth stopped me to playfully joke about coming from the South Central District. My first response to these jokes was to let them know that my FFA roots were in the East Central District where my Mom was a member of the Paola FFA Chapter. What I didn't realize was that they too had ECD roots. I shared mom's name and it turned out they also knew her and her sisters.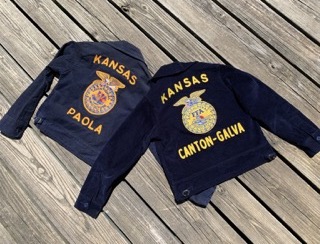 Since then I have continued to build those relationships that were started that day. I had another one of those very special small world moments shortly after beginning my role as a state officer. At our first Chapter Leadership Training (CLT) conference in Pittsburg, the Louisburg FFA Chapter was in attendance. I had remembered stories my mom had told me of Mr. Morgan from her time as a member. I decided to say hello and told him who I was not expecting him to remember much as he has interacted with thousands of members throughout his time in agricultural education. To my surprise he remembered her just as she still remembers the impact he had on her and her peers.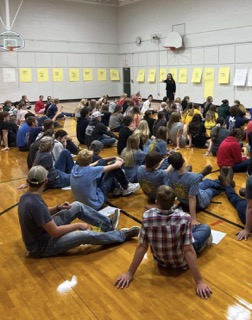 After leaving that CLT, I met up with my cousin. I showed her photos of each chapter and told her about each of my interactions. As I flipped to the Louisburg photo she quickly said "zoom in." After zooming in she explained that one of the members I had spent time getting to know was the daughter of a great friend and former coworker of one of my mom's sisters! Connections like these have always been special to me, in fact usually when meeting someone new I am full of questions to determine if we may possibly have a mutual friend. This past week I had the opportunity to attend the East Central District Greenhand Conference. It seemed as though I was making connections everywhere. I met a former college roommate of my mom's, met former 4-Hers of my cousin's, and saw old friends who I rodeoed with throughout high school. My time at the ECD Greenhand Conference caused me to pause and take a look at the steps that have led me to where I am now.
Though there are a village of people who have poured into me, the catalyst for my FFA experience was my mom's testimonial of her time in FFA. We all have had different driving forces for joining our favorite sport, a class we really enjoyed or for attending our first FFA meeting, we likely couldn't have done it alone. There is at least one and probably a few people who poured into us and encouraged us to take the first step on what became a life changing experience! Take some time today to think about your catalysts who are helping you connect to an experience of a lifetime and show your appreciation.
WOW … it really is a small world!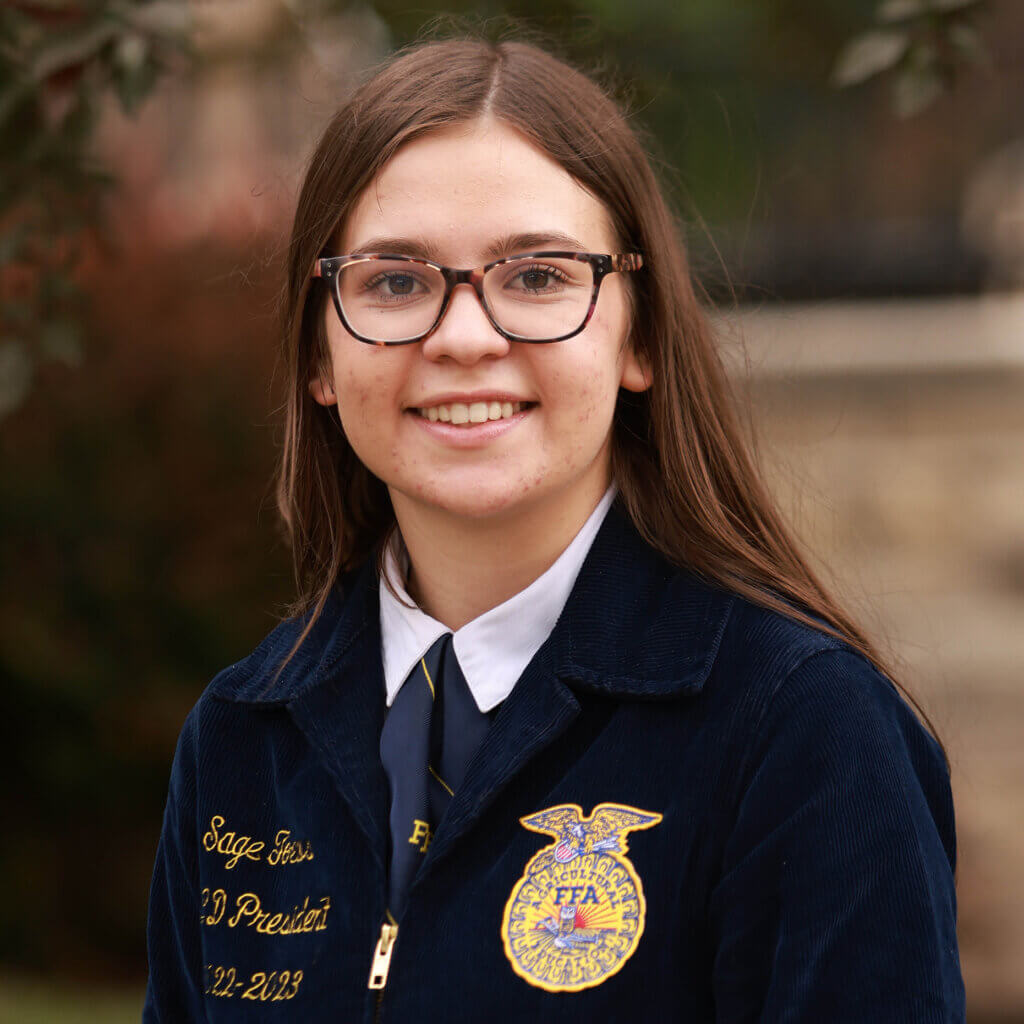 Sage Toews
2023-2024 State Reporter