Share Your Passion
As I begin to round out my livestock showing career, I've started to reflect back on everything that I've done. There is one instance throughout these last couple years that has stood out the most to me over everything else. It's about my ability to be able to share my passion of livestock showing with other individuals. I've been blessed to be a part of the Champion's Livestock Showmanship at the Kansas State Fair for the last three years. This event has been sponsored by Cargill for the last three years and has allowed Special Olympics Athletes to connect with coaches (4-H and FFA members) while showing a goat!
In those first two years, I learned many new skills while navigating coaching my athletes. I have very fond memories of each instant and they are memories that I will cherish forever. We may not have won the show those years but being able to share my passion for livestock showing was worth more than anything else. However, this year in particular may have left the biggest impact on me yet. I had the privilege of working with a young man named Kason this year in the Champion's Livestock Show. Kason is a Special Olympics Athlete that lives close to where I am from. This summer, my mom and I reached out to Kason's mom to see if he would have any interest in signing up for the show. His mom said yes, and Kason was signed up to be in the show. When I heard that he was going to be an athlete, I was very excited. Kason's family and my family have known each other for a very long time. Kason's grandpa showed livestock with my grandpa, my dad showed livestock with his mom, and now Kason shows livestock in the neighboring county. So, Kason had experience with livestock showing but he had never shown a goat before as he only has shown swine and dairy cattle at his local county fair. I knew this would be a new ballgame for Kason, but I was excited to see how he would do. The first time I gave him the goat, he went to set up the goat and was already a natural. I was excited for Kason, and he was excited as well, telling me the entire time that "we were going to win this thing!"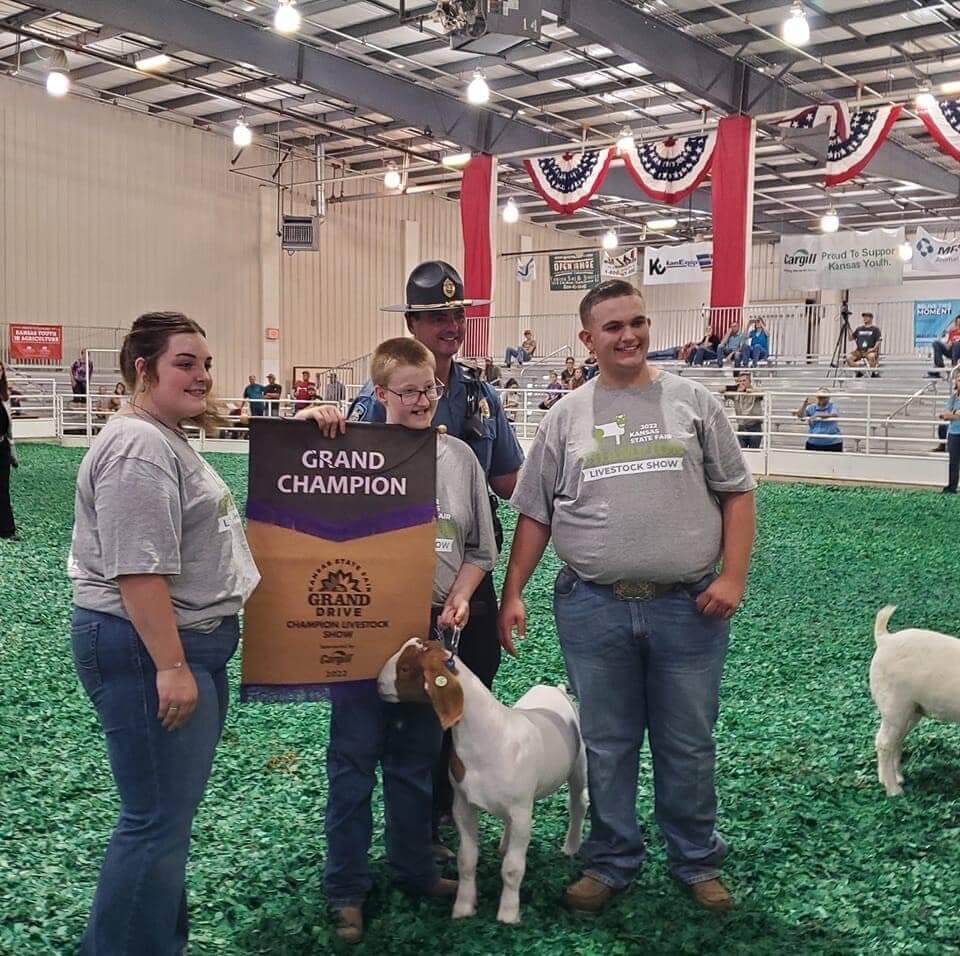 When it came time to go and compete in the show, I was paired up with a friend named Shea Robertson to continue coaching Kason. Shea is a great showman herself, so it helped with the coaching as well with another perspective. Together we walked with Kason, giving him little tips on how to improve his showmanship ability. When the show started, Kason was in his element and doing an amazing job. As it went on, I was beginning to feel confident in how we were doing, and I was starting to smile. When the selection of Grand Champion was going on, Kason was still in show mode with laser focus on the judge. Kason was then selected to be the Grand Champion Showman at the Champion's Livestock Show. He was so excited to have been selected to win, he gave Shea and I big hugs and had the largest smile on his face that I had ever seen. His mom and my mom were both crying tears of joy. I was overcome with joy and was excited for Kason. The next thing he did was say that he was going to show goats next year. He even asked to buy my goat because he was going to show it at his county fair. We all had a good laugh, and we were all happy. Something good had just happened to one of the most hard-working kids out there.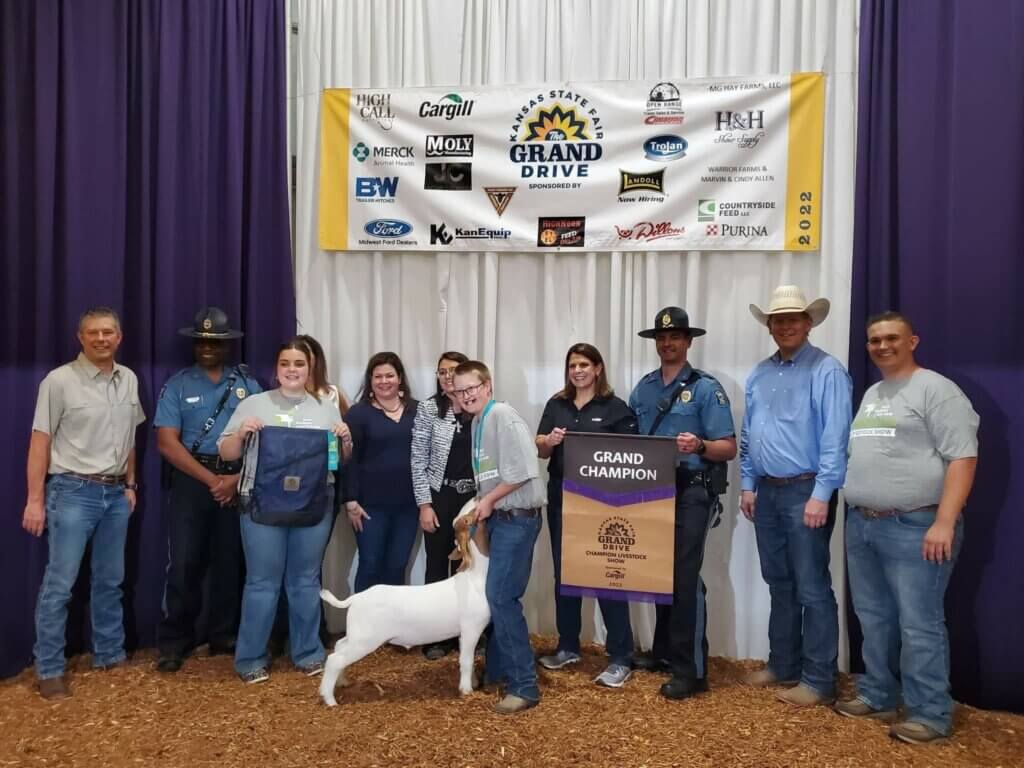 Later that evening as I was watching my two sisters show their lambs in showmanship, I had a thought come across my mind that I shared with my mom. I told her that coaching Kason and seeing how happy he was when he won meant more to me than winning showmanship. That these last couple years being able to share my passion meant more to me than all the accomplishments I had reached because I was influencing more than myself. When I was thinking about what to write about for my blog post, this experience came to the front of my mind. I wanted to talk about sharing my passion as it is something that has come to the forefront of my mind while being a State Officer. My time as an exhibitor and a contestant is about to come to a close. Since that chapter is closing, I have been thinking of ways to still be involved and the best way to coach and share advice on my passions.
Being a coach or mentor and sharing your passion is the one of the most rewarding things that can happen in life. We only get 4 years of FFA competitions, 4 years of high school sports, 12 years of livestock showing, and etc. We do get a lifetime of being able to be a coach or mentor for the next generation and continue on with our passion. I want you to think about what you are passionate about. If you truly love what you are passionate about, then go ahead and share your passion with others. You will be glad that you did.