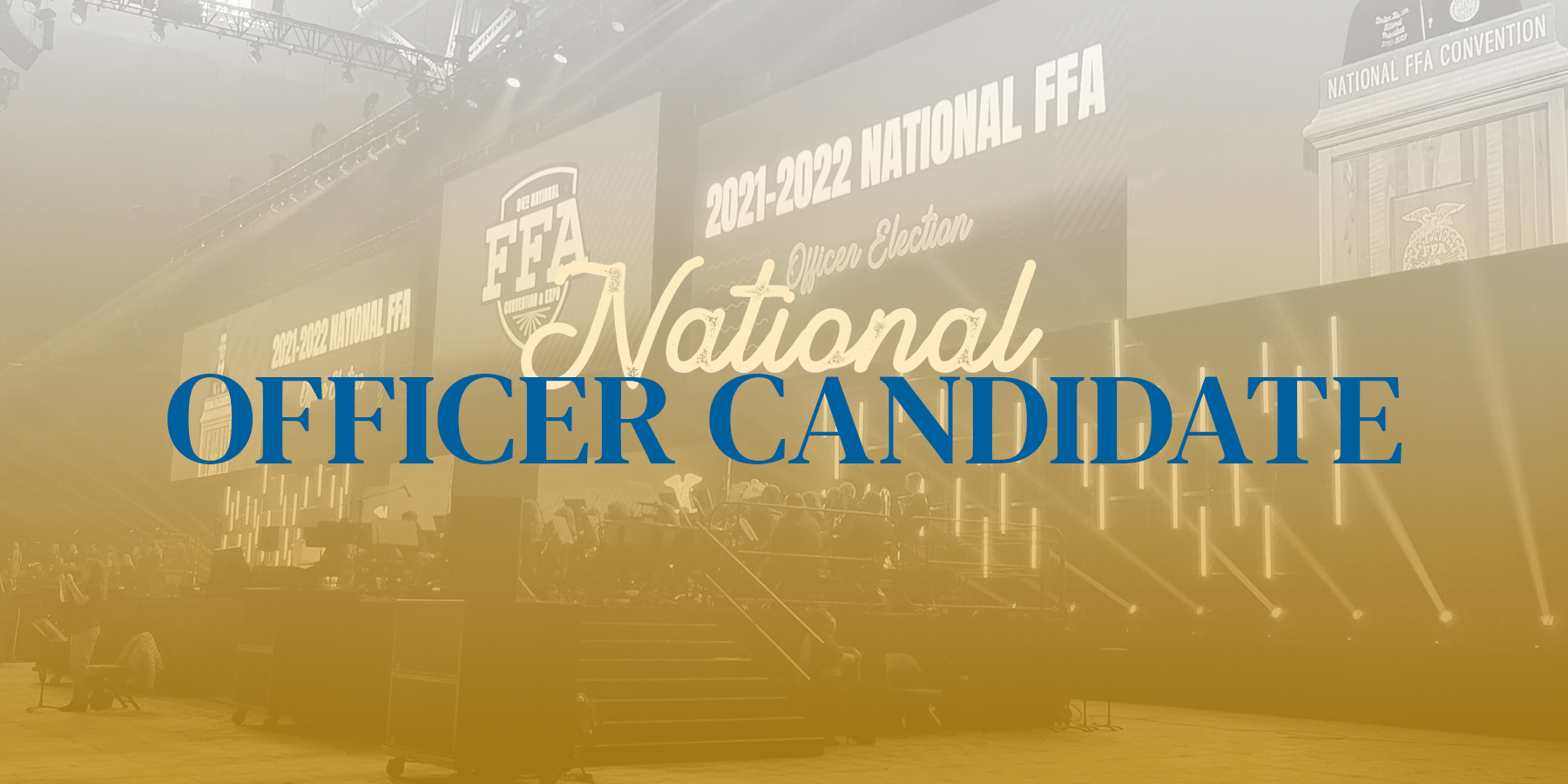 Information Updated 3/18/2022
The selection process to receive the Kansas nomination for National FFA Office takes place following the Kansas FFA Convention. A committee of business partners, teachers and former members will conduct a process that the National FFA's officer election process in order to select who will serve as Kansas's candidate for national office at the National FFA Convention held in October of each year.
The Kansas FFA Association will select one candidate to serve as the state's nomination for the National officer candidate process. The following guidelines provide additional information for those individuals interested in pursuing the nomination.
What Potential Candidates Need To Know:
It's a Big Decision – The decision to run for a National FFA Office is not an easy one. Serving as the State's nominee takes a great deal of time and preparation as well as some deep self-reflection. Potential candidates should review the National Officer Candidate Handbook and include family, advisor and mentors in making the decision to run.
American Degree – In order to serve as the nominee, candidates must have previously received or be receiving their American Degree. American FFA Degree applications are due to the State FFA Office each year by February 15th.
Declaration of Interest – The first step in declaring interest to serve as the 2021 Kansas candidate is to notify the Selection Committee Coordinator ([email protected]) by no later than June 1st, 2021 of your interest. This does not commit to pursuing the candidacy.
Selection Process – Onsite interviews will be held in Manhattan on/or before the second Friday following the State FFA Convention but not before the conclusion of State FFA Convention. The selection process will typically be 1 – 1.5 days in length.