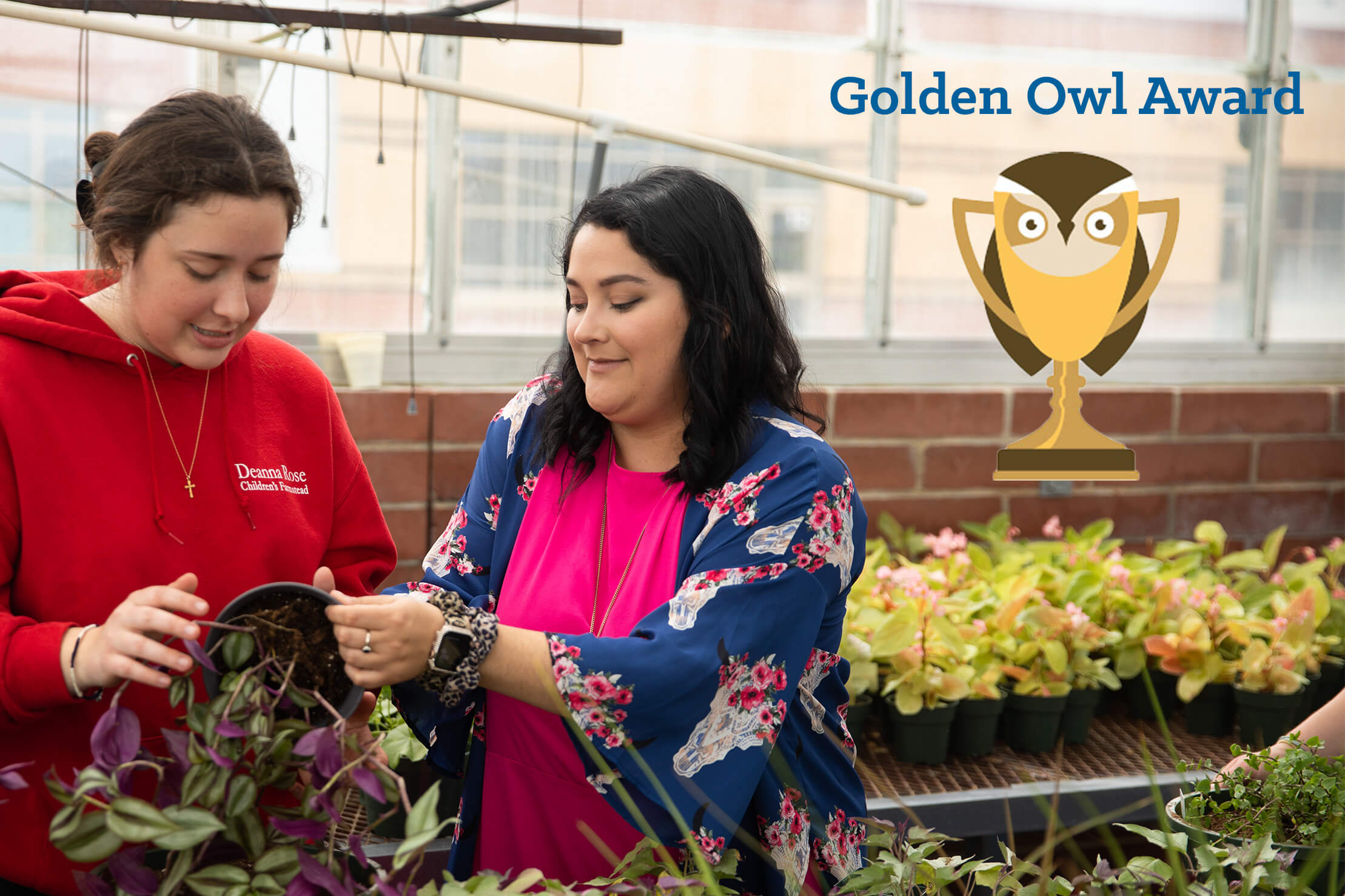 Information Updated 10/20/2023
Nominate Your Favorite Kansas Agricultural Education Teacher
Presented by Nationwide®, the #1 insurer of farms and ranches in the U.S., and the Kansas FFA Foundation, the Golden Owl Award® recognizes agricultural educators for their tremendous contributions to helping the next generation of agricultural leaders. Students, parents, fellow teachers and other supporters can nominate their favorite agricultural teacher and summarize what makes him or her the best in the state.
Nominees can win the distinction of being their state's Agricultural Educator of the Year and the following prizes:
$500 and an engraved plaque to each regional winner
$3,000 and the coveted Golden Owl Award trophy to each state's grand prize winner (Agricultural Educator of the Year)
In conjunction with the Golden Owl Award, Nationwide is donating $5,000 to each participating state's FFA to further support the personal and professional growth of students, teachers, and advisors alike.
---
To nominate a teacher, complete the form below with both your and the teacher's contact information.
Golden Owl Award Application