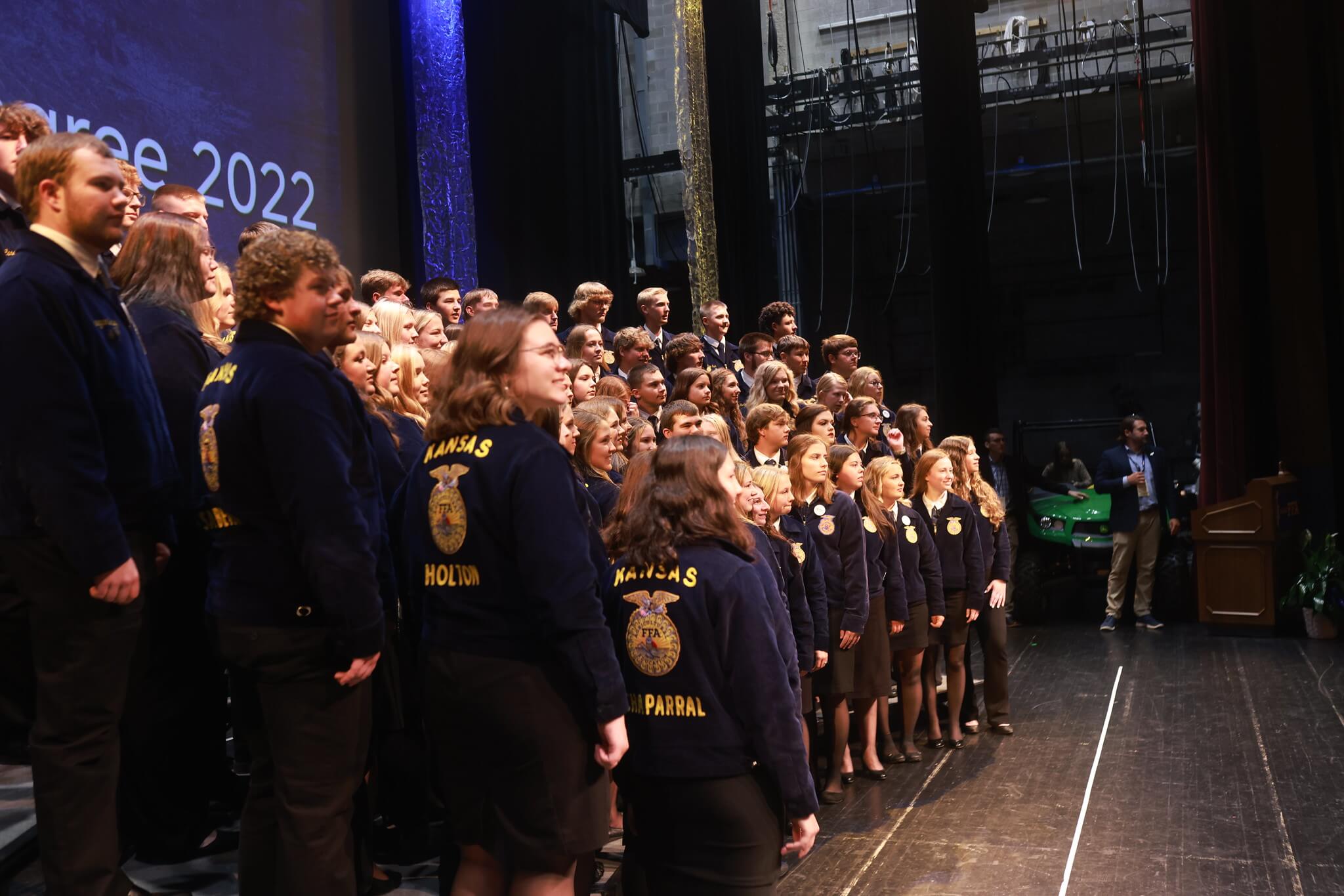 Student Opportunities
At the Kansas FFA Foundation, our mission is to empower and uplift the future leaders of agriculture. Several opportunities are available through the projects of the Kansas FFA Foundation. Whether you are looking for scholarships for post secondary education, financial assistance in attending experiences like Washington Leadership Conference or ILSSO, or monetary support for starting your own Supervised Agriculture Experience, we are here to help. See the opportunities available through the Kansas FFA Foundation for Kansas FFA members and chapters.
Supervised Agriculture Experience (SAE) Grants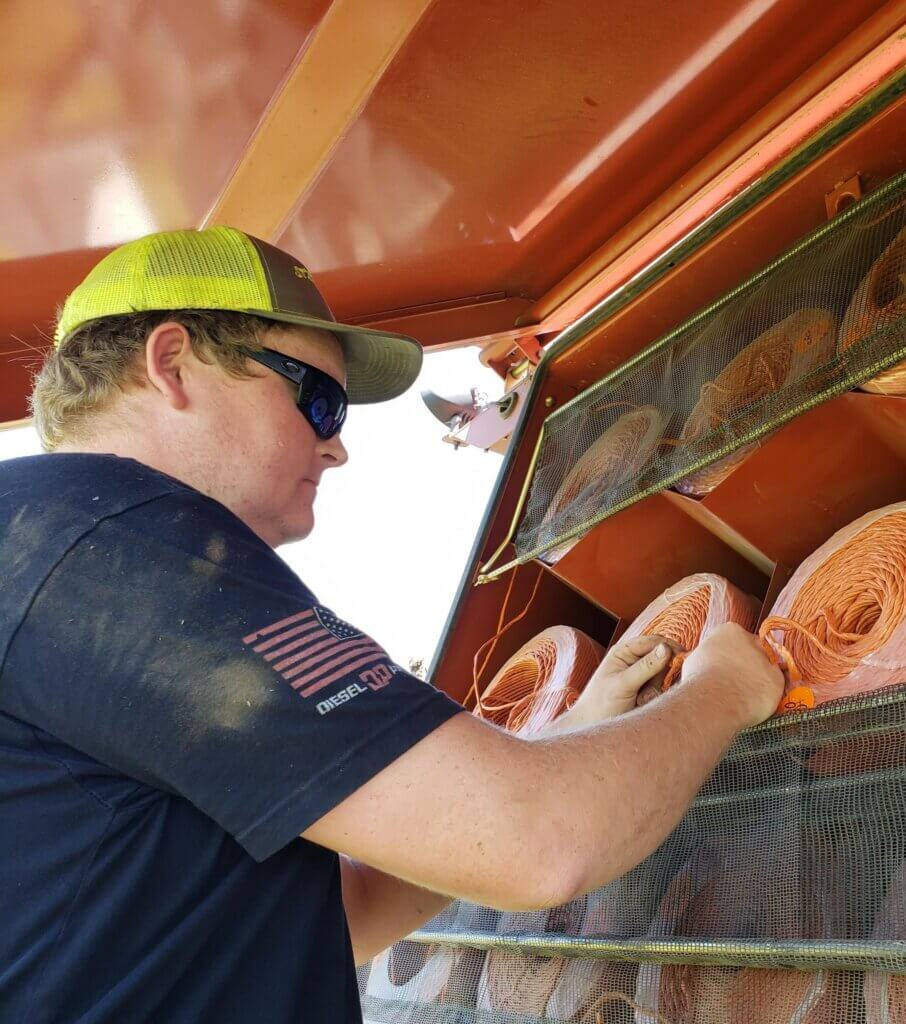 A unique component of the Agricultural Education model is career exploration and work based learning through a student's SAE. Kansas FFA members can select an area of agriculture that interests them and then develop an SAE program that best fits their needs with the help of the FFA Advisor. The Kansas FFA Foundation recognizes that SAE programs may require funds to start and have developed an SAE grant application in collaboration with the National FFA Foundation.
SAE Grants are available to assist FFA members in starting or expanding a members program. Applications are accepted in the fall and the Kansas FFA Foundation award students grants based on the application scores.
Grants range between $500-$1000.
Filling out the applications qualifies Kansas FFA members to be eligible for National FFA SAE grants and Kansas FFA grants.
Needing help filling out your SAE Grant? Resources are available here.
Kansas FFA SAE Grant Timeline:
Early October: Online applications open on the National FFA Website
November 15th: Application submission deadline through the National FFA SAE Grant Application
Mid November- Mid December: SAE Grant applications evaluated
Mid December: National FFA SAE Grant recipients announced
Mid December- End of December: Kansas FFA SAE Grants Evaluated
Early January: Kansas FFA SAE Grant recipients announced
2022-2023 Kansas SAE Grant Sponsors
Carmichael Irrigation
Harris Crop Insurance
Kansas Corn
Kansas Grain Sorghum
Kansas Soybean
Meghan Mueseler
MFA Oil
Mid Kansas Cooperative
Allan & Deanna Sents
Gift of Blue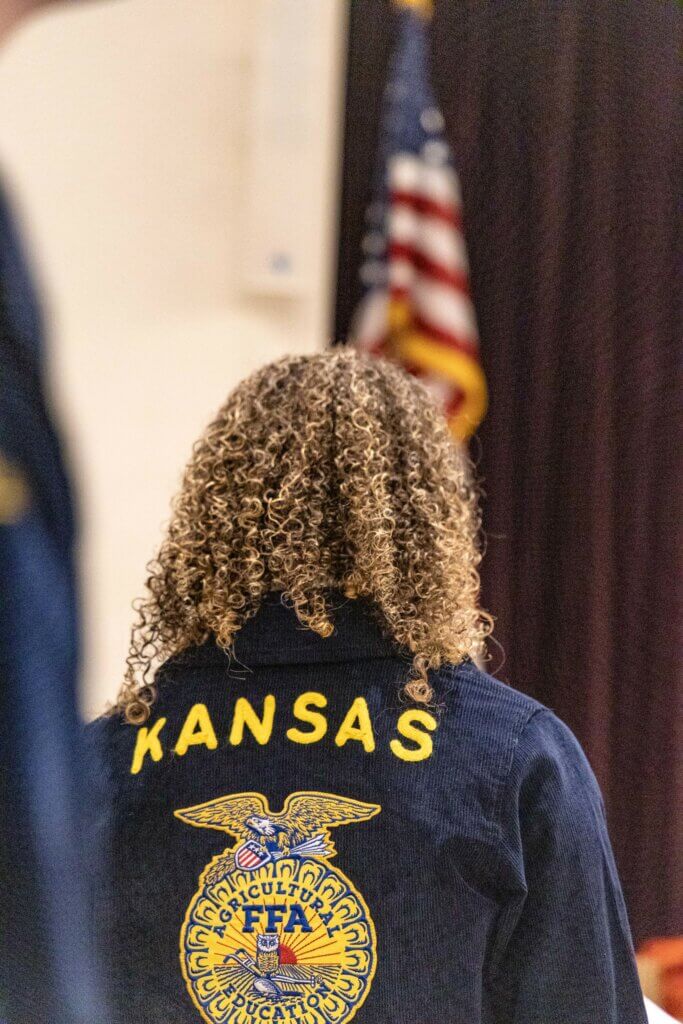 The Blue Corduroy Jacket has been a staple of the National FFA Organization since 1933. We believe that all members should have their very own FFA Jacket. Through the generous support of sponsors, the Kansas FFA Foundation awards "The Gift of Blue" in the fall and spring semesters to members in need of assistance in purchasing an official FFA jacket as well as an official FFA tie/scarf.
Fall Gift of Blue Grant Timeline:
Mid August: Application window opens (Application OPEN NOW)
September 15th: Application due
Spring Gift of Blue Grant Timeline:
February 1st: Application window opens
February 29th: Application due
Washington Leadership Conference (WLC) Scholarships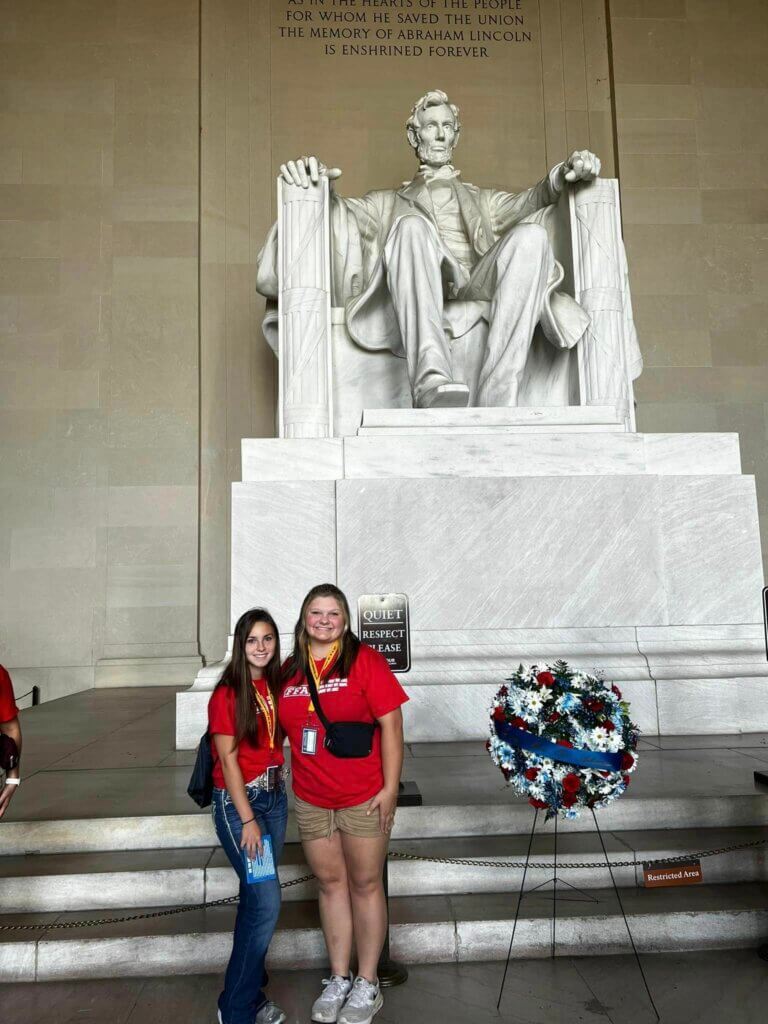 The Washington Leadership Conference (WLC) is an annual event organized by the National FFA Organization in the United States. It's designed to provide FFA members with a unique leadership development experience in the nation's capital, Washington, D.C. The conference aims to equip students with leadership skills, inspire them to become engaged citizens, and encourage them to make a positive impact in their communities and beyond.
The Kansas FFA Association takes a group of members each June. The cost of the experience is approximately $1,000 and financial assistance is made possible through generous supporters of the Kansas FFA Foundation and the Kansas FFA Alumni and Supporters through funds raised through the annual Blue and Gold Golf Scramble in August of each year.
WLC Scholarship application timeline:
October: Application window opens (FFA Advisors check Kansas FFA Today Weekly Newsletter and Social site)
November 15th: Applications due to State FFA Office
January: WLC Scholarship Recipients notified
Key features and aspects of the Washington Leadership Conference include:
Leadership Workshops: The conference offers a series of interactive and experiential workshops focused on various aspects of leadership development. These workshops cover topics such as communication skills, personal growth, team dynamics, goal setting, and problem-solving.
Civic Engagement: Participants learn about the importance of civic engagement, understanding the political process, and the role of advocacy in making a difference in their communities. They have the opportunity to explore the historical landmarks and institutions in Washington, D.C., gaining a deeper understanding of the nation's history and government.
Networking: The WLC provides a platform for FFA members from across the country to connect with one another. Participants form lasting friendships and build a network of individuals who share a passion for agriculture and leadership.
Community Service: The conference emphasizes the value of giving back to the community. Participants engage in service projects that address real-world challenges and make a positive impact in the local D.C. community.
Personal Growth: FFA members are encouraged to reflect on their own strengths and areas for improvement. Through self-assessment and personal goal setting, participants develop a clear understanding of their potential as leaders.
Capitol Hill Day: One of the highlights of the conference is Capitol Hill Day, during which participants visit the offices of their congressional representatives. This gives them the opportunity to discuss agricultural issues, share their personal stories, and advocate for positive change.
Academic Scholarships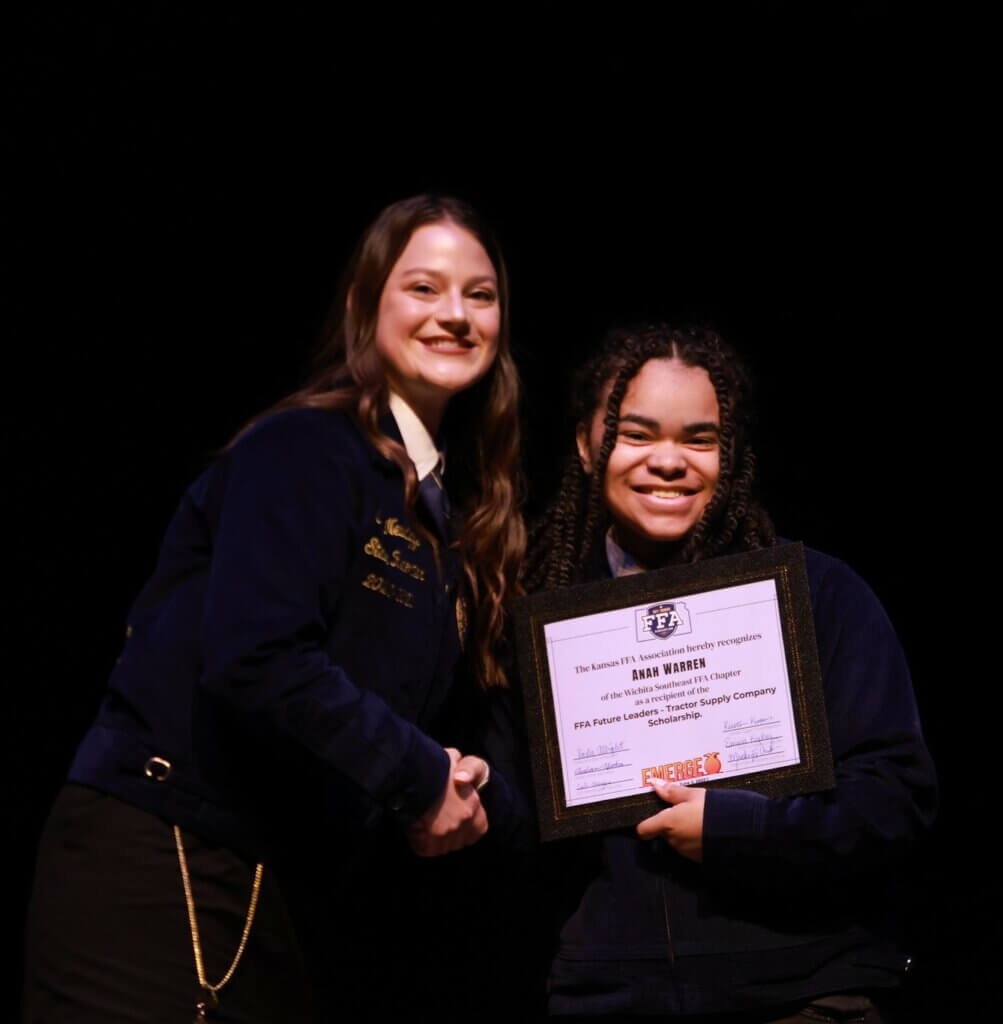 Participating in the Kansas FFA scholarship program is an excellent opportunity for FFA members to receive financial support for their education while being recognized for their achievements and commitment to agriculture. It also demonstrates the organization's dedication to helping its members succeed in their academic and career pursuits.
Kansas FFA Scholarships are awarded through the National FFA Scholarship Application.
National FFA Scholarship timeline:
November 1st: Application window opens on National FFA Scholarship site
Mid January: Applications submission deadline
Late April-Early May: FFA Advisor notification of scholarship recipients
Leadership Development Conferences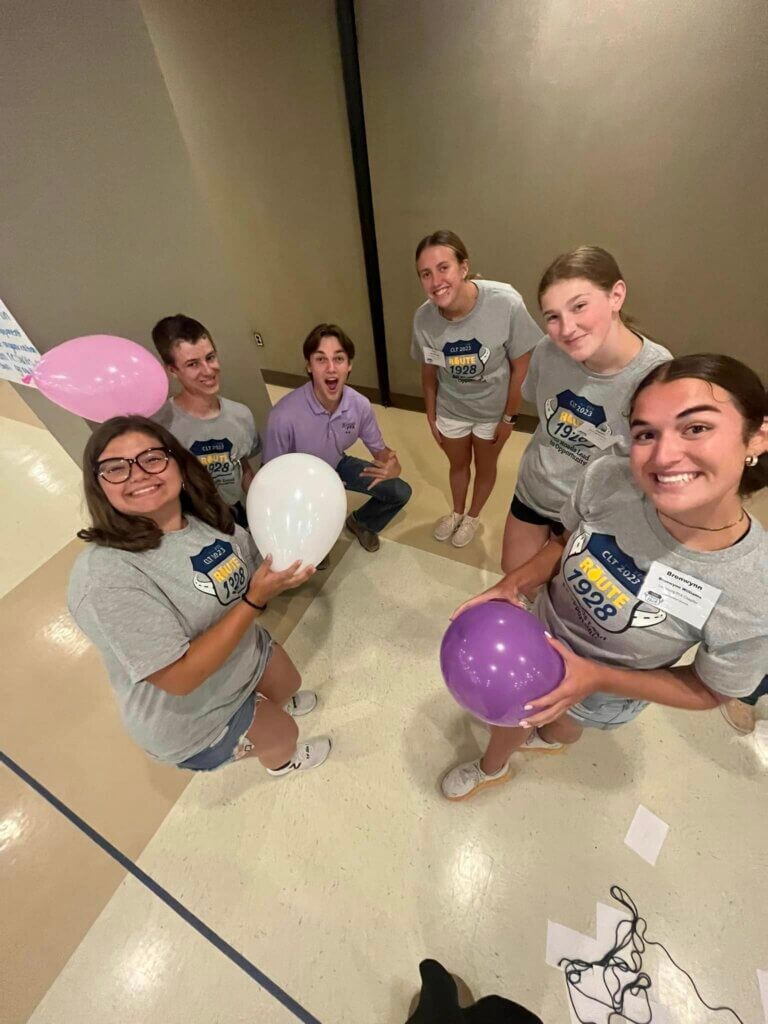 The Chapter Leadership Training is a two-day hands-on program held in three locations across the state each summer. This experience will provide chapter leaders an opportunity to meet and exchange ideas with other FFA leaders, and learn about chapter opportunities and issues while discovering their own leadership potential. The conference will focus on the following leadership components: understanding the work of a chapter, goal setting, communication, leadership ideals, group process, and many other components leaning toward the development of strong chapter leaders.
2024 CLT Chapter Financial Assistance: Through the generous gift of Rick and Bonnie Malir, we are proud to offer a special opportunity for more chapters to experience leadership development at the state level. Through their gift, we will be offering CLT Grants program for programs that meet one of the two criteria:

Chapters established after 2019-20.
Or if, your chapter has experienced extenuating financial circumstances that would limit your chapter from attending during the 2023-2024 school year.
Dates and Locations for the 2024 Chapter Leadership Training sessions will be announced in the spring of 2024.