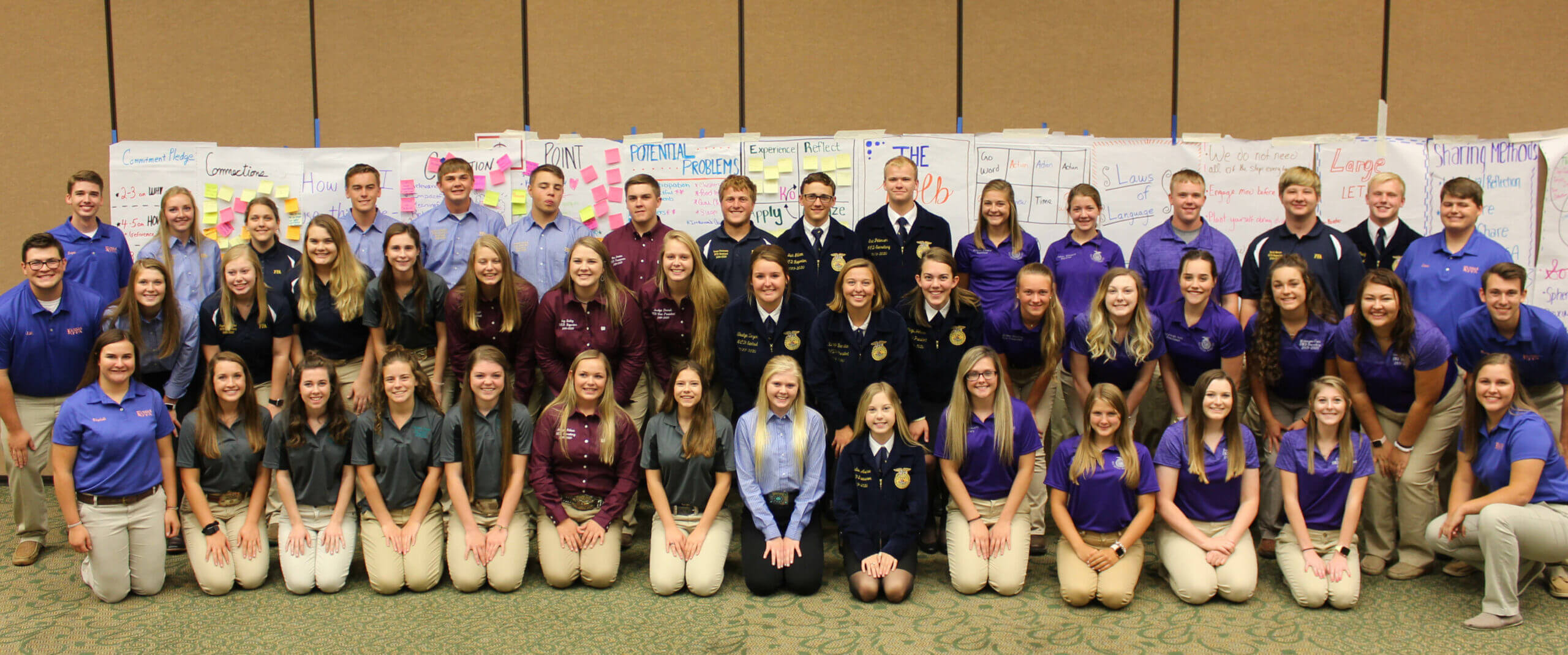 Participate in FFA
FFA has a dynamic degree system that rewards student's achievement as they progress in their leadership, interpersonal, and professional skills.
Career & Leadership Development Events
For students who ask their teachers, "When will I ever use this in the real world?" Career and Leadership Development Events (CDE/LDE) are the answer. Since 1928, FFA has worked to create CDEs and LDEs that demonstrate the meaningful connections between classroom instruction and real-life scenarios. CDEs and LDEs build on what is learned in agricultural classes and the FFA.
The events are designed to help prepare students for careers in agriculture. Classroom instruction comes alive as students demonstrate their skills in a competitive setting. CDEs and LDEs test the abilities of individuals and teams in 25 major areas of agricultural instruction.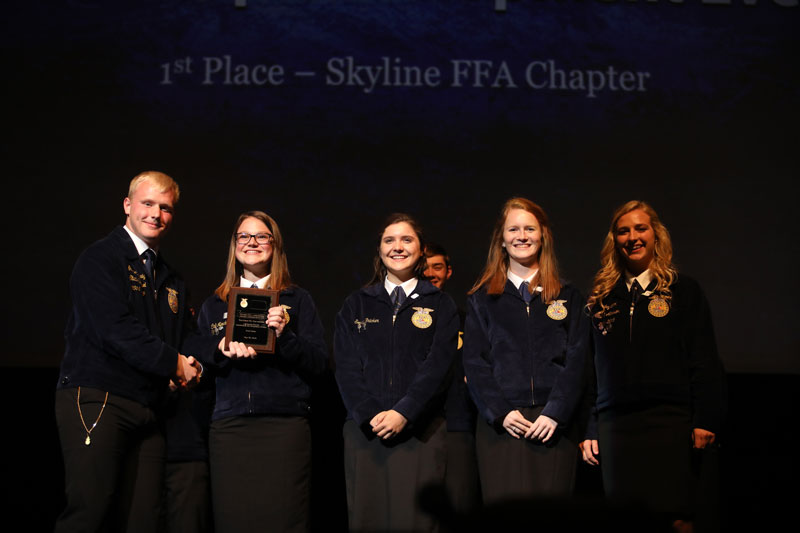 Convention, Conferences and Events
Kansas FFA provides many opportunities for members to develop premier leadership, personal growth, and career success through agriculture education by participating in conventions, conferences, and other activities.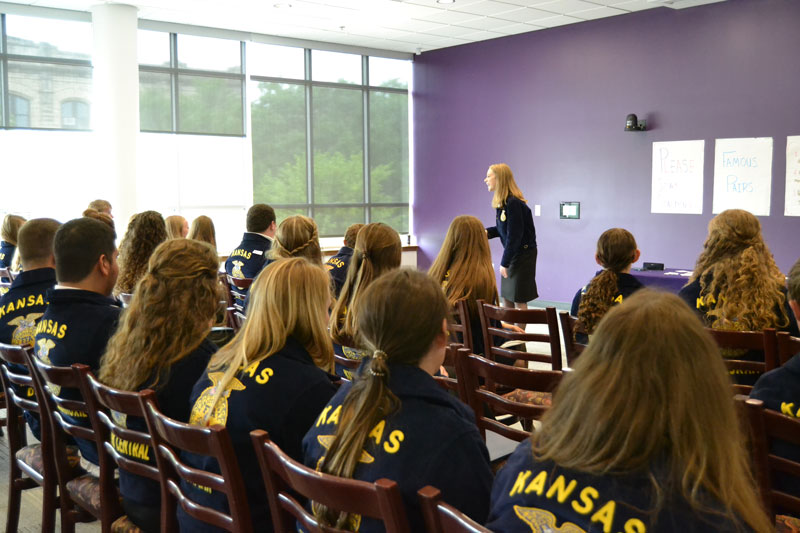 Recognition Opportunities
FFA has extensive awards and scholarship programs, implemented at all levels – local, district, state and national. These recognitions provide incentives for members to set goals and work toward achieving them. The result is a membership dedicated to progress in their chosen areas of interest.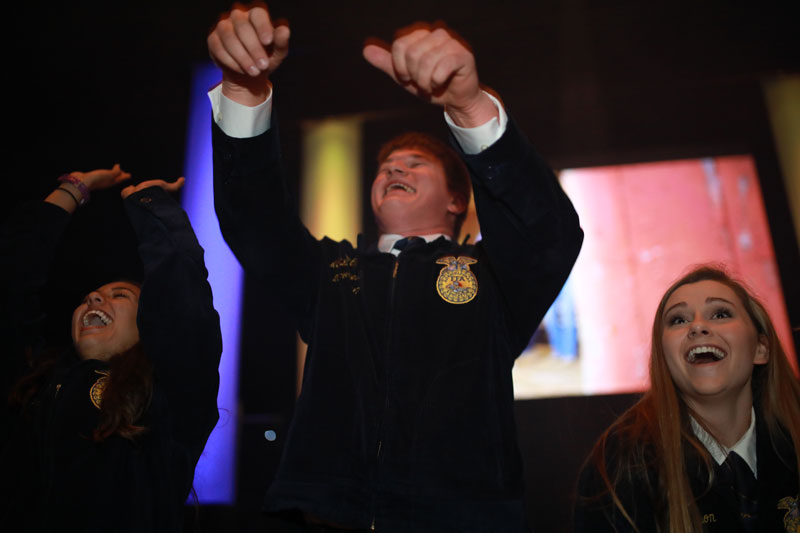 Kansas FFA Alumni Give Back
Kansas FFA Alumni and Supporters is committed to serving and giving back to Kansas FFA on both the local and state levels. Local alumni members donate their time, talents, and fundraising abilities to their local chapters and agriculture education programs. On the state level, the organization is an integral player in providing scholarships for students to attend Washington Leadership Conference. The group has created fundraising experiences for scholarships with their annual Blue and Gold Golf Tournament, and with the most recent addition of a sporting clay shoot. At the Kansas State FFA Convention, they host an annual dodgeball tournament for students and advisors, as well as sponsor awards for Leadership Development Events. Many FFA alumni and supporters assist with local and state Career Development Events and Leadership Development Events. It is the mission of the Kansas FFA Alumni and Supporters is to secure the promise of FFA and agricultural education by creating an environment where people and communities can develop their potential for premier leadership, personal growth, and career success.
Alumni