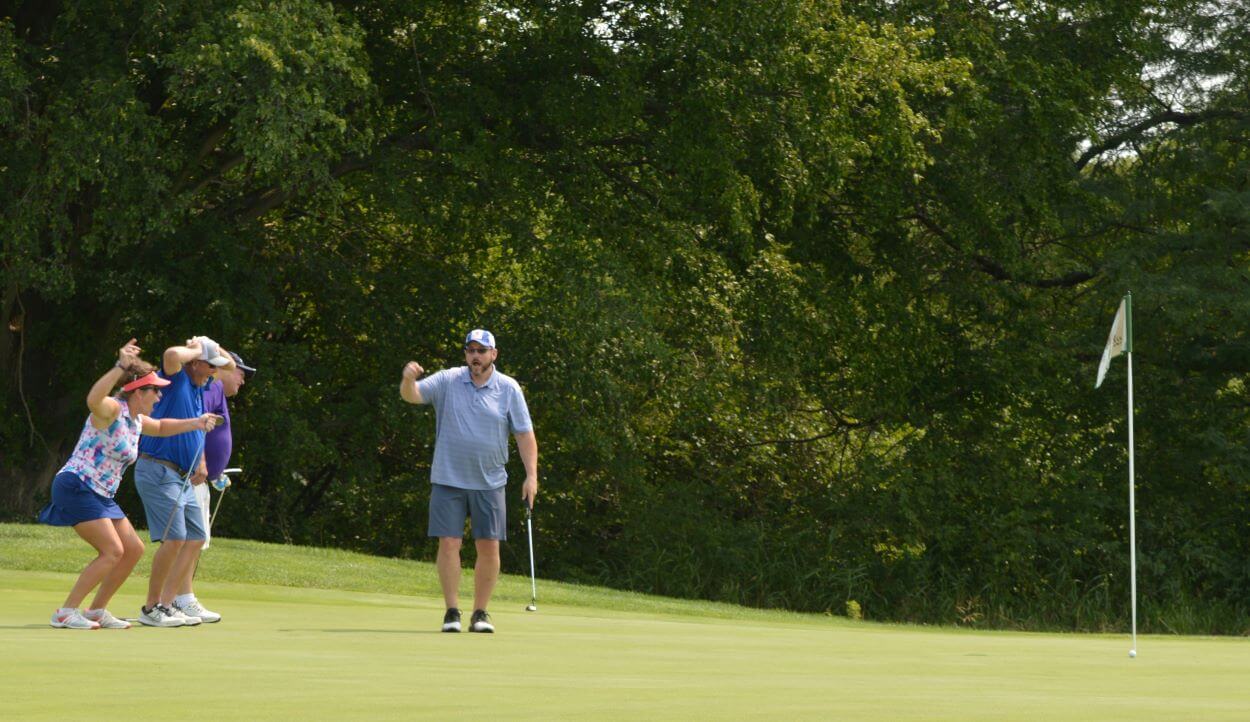 Blue & Gold Scholarship Scramble Set
MANHATTAN, Kansas – The Kansas FFA Foundation and the Kansas FFA Alumni will host the annual Blue and Gold Scholarship Scramble on Friday August 11 at the Hesston Public Golf Course in Hesston, Kan. Proceeds from the event will fund scholarships to allow Kansas FFA members to attend Washington Leadership Conference (WLC), a premier, week-long personal development event conducted by National FFA each summer in the nation's capital.
Jackie Chandler, executive director of the Kansas FFA Alumni says this event helps grow leaders across Kansas. "Hosting this golf event each year means that more Kansas youth have the opportunity to grow and enhance their leadership skills which ultimately helps grow the leadership capacity in our state," Chandler said. "Last year's event allowed us to help 50 young leaders experience this dynamic conference."
Beth Gaines, executive director of the Kansas FFA Foundation noted that sponsorships are available and that a strong pool of teams is expected to register to participate. "This is always a fun outing to play in, and we appreciate those organizations who sponsor this event for the benefit of student scholarships," Gaines said.  Information on sponsorship opportunities can be found online as well as by contacting the Foundation staff.
More than 80 Kansas FFA members attended WLC in 2023 and with robust participation in the Blue and Gold Scholarship scramble, even more Kansas members can benefit from the opportunity in future years.
Registration begins at 8:30 a.m. with a shotgun start at 10 a.m.  Breakfast, beverages and lunch will be provided as well as individual and team awards. Registration is $100 per player or $400 for a foursome and includes a cart and green fees. Online registration is now open.