Endowment Campaign Announced with Million Dollar Pledge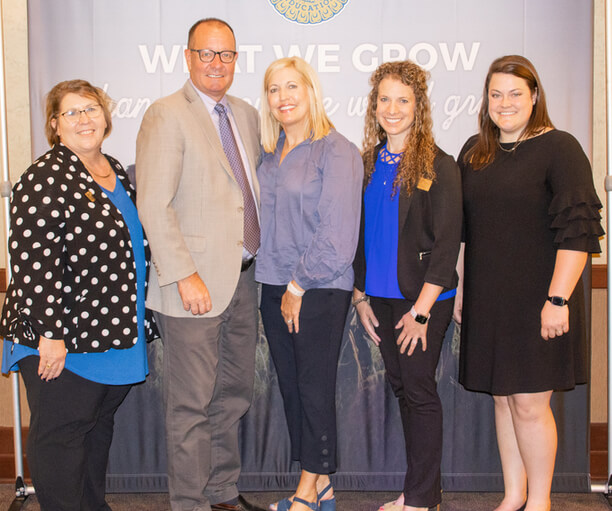 MANHATTAN, Kansas —
The Kansas FFA Foundation launched their endowment-plus campaign with a million-dollar contribution announcement during the 94th Kansas FFA State Convention on June 3 on the Kansas State University Campus. The statewide campaign — "Our Kansas. Our Youth. Our Kansas FFA." — will raise $5 million to establish an endowment to support the Kansas FFA and allow donors to give to immediate needs. 
In officially sharing the project, Kevin Harris, campaign chair from Abilene, noted the organization's growth as a driving factor. "An endowment will create more stability for the future of the Kansas FFA and the local FFA chapters. Kansas FFA has grown over 30 percent during the last decade with no increase in their budget," Harris said. "It's time our agricultural educators and FFA members have the same opportunities as some of the neighboring states."
The campaign has started strong with many close to the Kansas FFA Foundation giving considerably and the exciting announcement of a million-dollar gift to the campaign from Tom and Maggie Hemmer of Salina. The Hemmers' gift will provide $500,000 over the next five years and the remainder as an estate gift to be received in the future.
Halley Nett, chair of the Kansas FFA Foundation Board of Trustees, acknowledged the gift on behalf of the foundation. "We are grateful for the generosity of the Hemmers in leading the way for this campaign. As a business leader and former State FFA Officer, Tom knows firsthand the amazing leadership opportunities FFA offers. This campaign will help secure those opportunities for future members for generations to come."
Hemmer noted that their gift was motivated by the generosity of others. "I was blessed with a great FFA experience in high school, and it set me on a path for success in life. This gift expresses our gratitude and our desire to ensure a strong future for FFA in Kansas," Tom Hemmer said.
Beth Gaines, Executive Director of the Kansas FFA Foundation, is excited to share the opportunity for others to help support this effort. "This is the first state-wide campaign the Kansas FFA Foundation has launched. We believe many Kansans and FFA alumni understand the value and importance of the Kansas FFA and want to be a part of securing its future," Gaines said. "This organization has given many successful individuals the leadership skills necessary to succeed in life. Now is the time they can help pass that opportunity for greatness on to the young leaders of tomorrow."
For additional information on the campaign and how to participate, contact Johanna Anderes, Kansas FFA development coordinator, at [email protected] or call 785-410-7313 or visit the Kansas FFA website at www.ksffa.org/foundation.