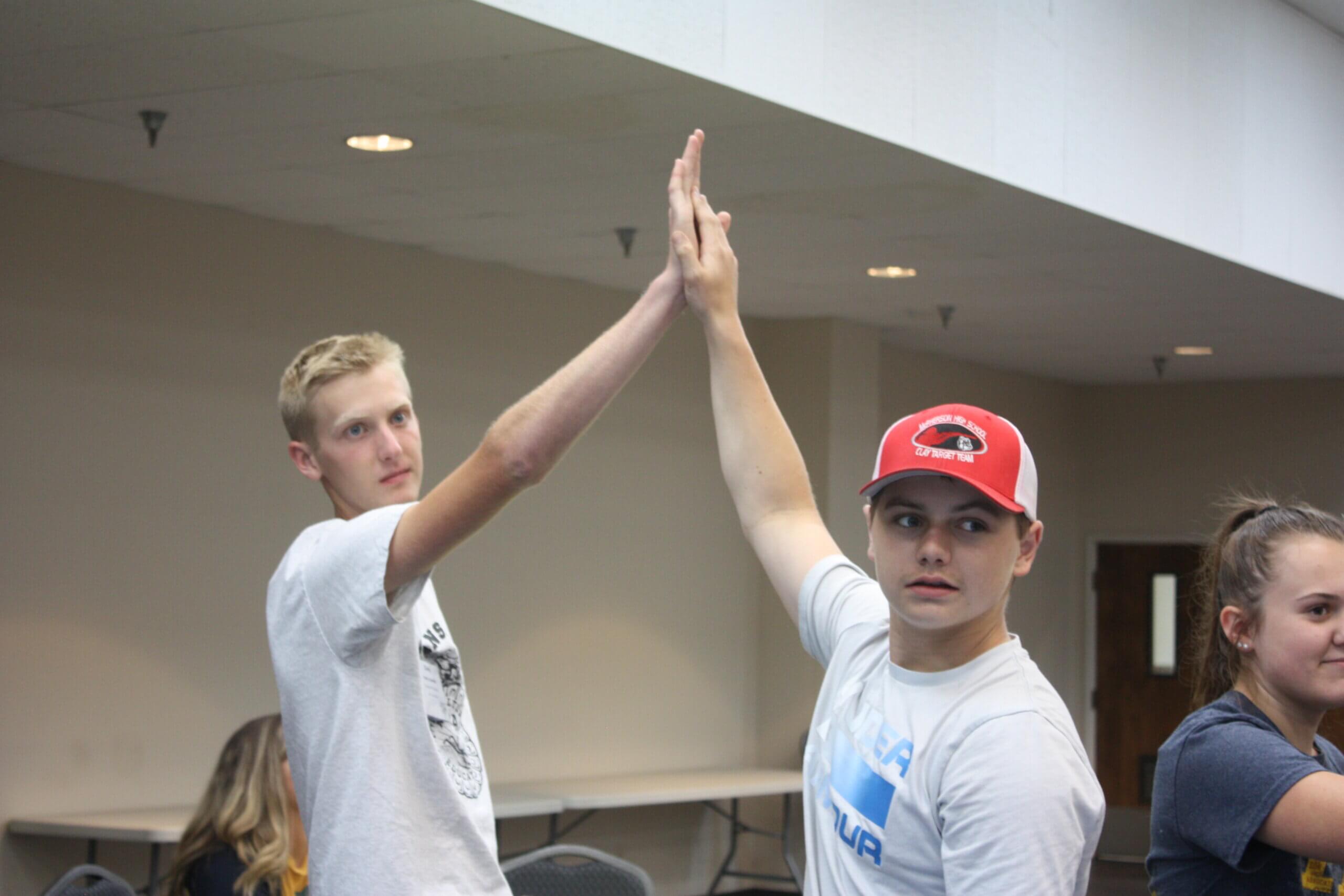 Kansas FFA Chapters Attend 2021 Chapter Leadership Training
News
Arkansas City
Centre
Cheney
Ellsworth
Emporia
Erie
Eudora
Hays
Hugoton
Jefferson West
Louisburg
Lyndon
Lyons
Marmaton Valley
McPherson
North Lyon County
Riverton
Rock Hills
Satanta
Sedan
Skyline
Southeast of Saline
Southern Lyon County
Stanton County
25 FFA chapters from around the state of Kansas attended the inaugural Chapter Leadership Trainings (CLT) this past month of July.
Working to map out their year of service and lead their chapters on an adventure for the 2021-2022 school year was the mission of over 130 Kansas FFA members at the conference, hosted in Great Bend, July 6th and 7th, and in Emporia, July 14th and 15th. Working as a chapter leadership team, as well as collaboratively with other chapter leaders, members focused on developing a mission and the beginnings of their Program of Activities (P.O.A.).
Those chapters included: Arkansas City, Centre, Cheney, Ellsworth, Emporia, Erie, Eudora, Hays, Hugoton, Jefferson West, Louisburg, Lyndon, Lyons, Marmaton Valley, McPherson, North Lyon County, Riverton, Rock Hills, Satanta, Sedan, Skyline, Southeast of Saline, Southern Lyon County and Stanton County.
Throughout the conference, the theme of "Adventure Awaits" was related to the journey that chapter officers lead others through in their own communities.
CLT gives chapter FFA leaders the chance to make many discoveries for their upcoming year of service. Key points the members learned and experienced during the conference included: Team expectations, roles of an officer, growth mindset, capitalizing on team member's strengths, and pulling it all together. Through workshops facilitated by the state FFA officers, the students experienced the importance of these points first hand.
"The focus of this year's CLT conferences was Adventure Awaits. We wanted to highlight the potential for new adventures that chapters have during the coming school year," Ashley Chandler, State President, said. "These chapter leaders are ready to navigate their year of service with enriched leadership skills."
Chapter Leadership Training is presented by the Kansas FFA State Officer Team, the Kansas FFA Association, and sponsored by Cargill.
---