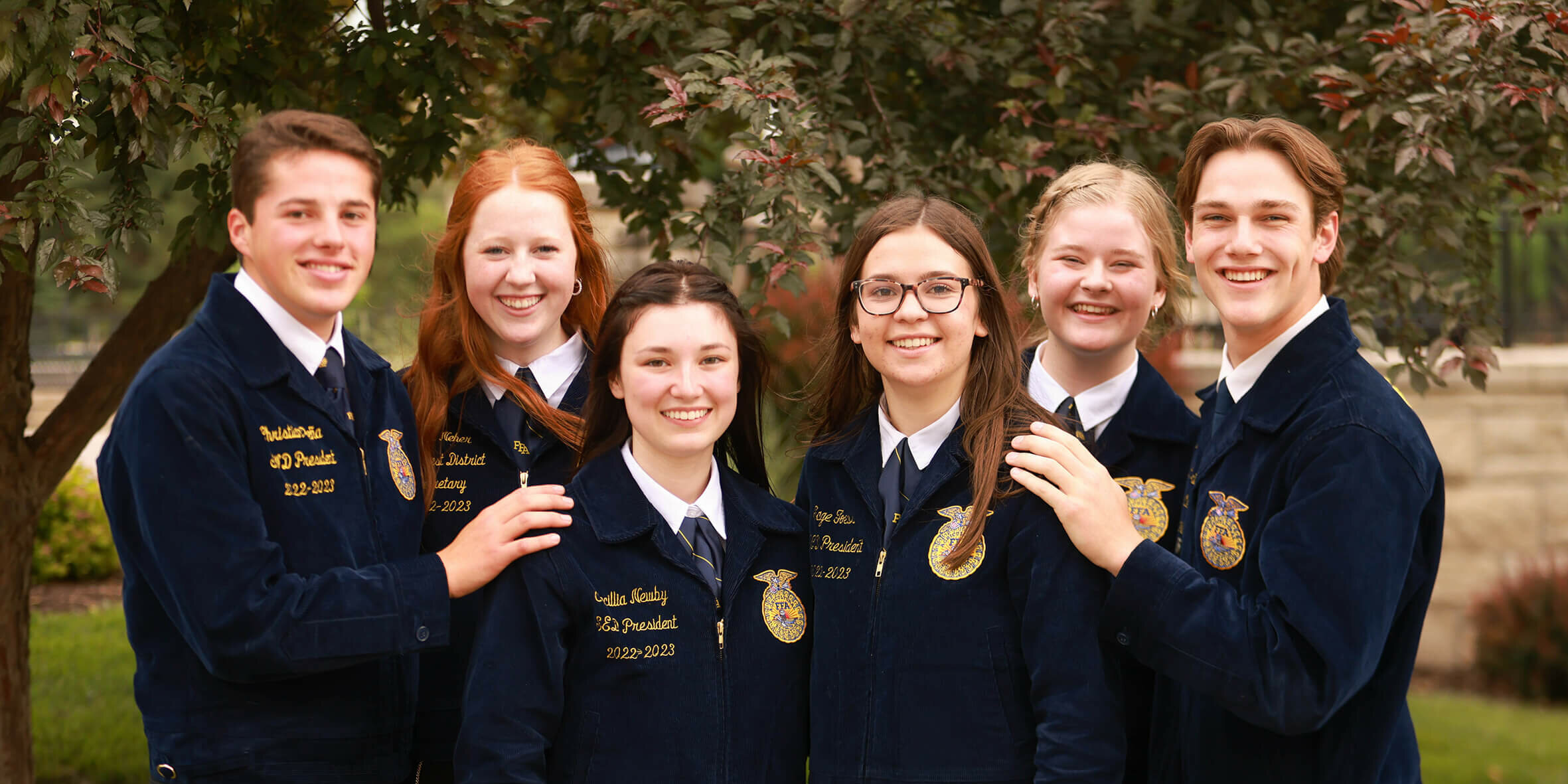 Kansas FFA Elects 2023-24 State Officer Team
Convention
Canton-Galva
Cheney
Hays
Labette County
Northern Valley
Sublette
At the 95th Kansas FFA Convention, delegates from over 225 chapters elected six new officers to serve the Kansas FFA Association over the next year.
The primary responsibility of a state officer is to serve the organization in local, district, state and national activities in a way that will inform, motivate and inspire FFA members, advisors, alumni and others to achieve the mission, strategies and core goals of the organization.
State officers dedicate one year of service with the organization. The time is spent representing student membership during meetings with the Kansas FFA Executive Committee and partner organizations, facilitating workshops that bring leadership and knowledge to FFA members, delivering motivational speeches and serving as advocates for FFA and Kansas agriculture.
Those selected to serve in 2023-24 are:
President : Christian Peña from the Sublette FFA Chapter
Vice President : Payton Ryba from the Cheney FFA Chapter
Secretary : Cecillia Newby from the Labette County FFA Chapter
Treasurer : Karli Neher from the Hays FFA Chapter
Reporter : Sage Toews from the Canton-Galva FFA Chapter
Senitnel ; Kai Cox from the Northern Valley FFA Chapter