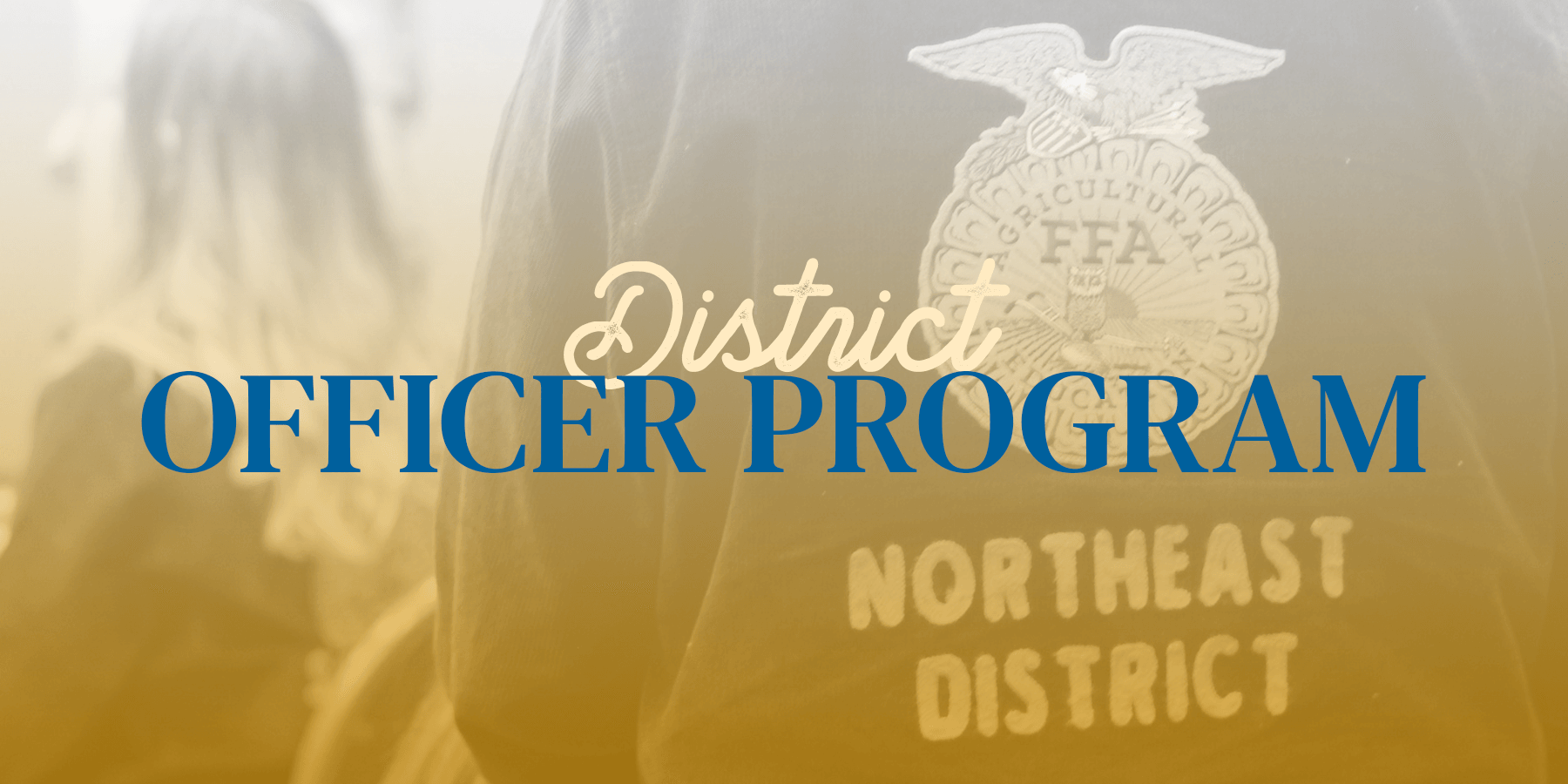 Information Updated 12/09/2021
Each year the seven districts of the Kansas FFA Association select teams of student members to
serve as district officers. Considered some of the most involved and dedicated members of our
association, district officers bear a variety of responsibilities during their year of service. They grow
themselves, members, and our association in tremendous ways.
Being elected to District FFA Office is making a commitment to service unique to most student
organizations. In addition to serving and representing the numerous members of your district,
officers represent the image and direction of the Kansas FFA Association to teachers, state staff,
teacher educators, agricultural industry executives, government leaders, the media and the general
public.There are three keys that allow you to serve effectively as a district officer: Self Development,
Member Development, and Association Work.
---
---
MYTHS & FACTS ABOUT DISTRICT OFFICE
MYTH #1
MYTH: Only high school juniors can get elected to district office.
FACT: While age can affect the amount of experiences you've been exposed to, age does not  determine if you become a district officer. Candidates who have a desire to serve the FFA and demonstrate strong leadership capabilities will make excellent district officers regardless of age.
MYTH #2
MYTH: District office is only for members who are hoping to run for state office.
FACT: Out of the 42 district officers across the state each year, only a handful go on to run for state office. Serving as a district officer is an excellent way to give back to FFA and to develop your leadership potential while meeting new friends across the state. District office is not simply a stepping stone for state office, rather district office is it's own separate experience.
MYTH #3
MYTH: District officers do not have time for sports, work, etc.
FACT: While district office does add another layer of FFA responsibilities, it is certainly possible to be active in plenty of activities outside of FFA. Many district officers take dual enrollment classes, go out for athletic teams, work a part-time job, and/or participate in other high school activities. However, prioritizing your life based on your commitments and their importance is key to thriving as a district officer and a high school upperclassman.
---
View this Year's District Officers