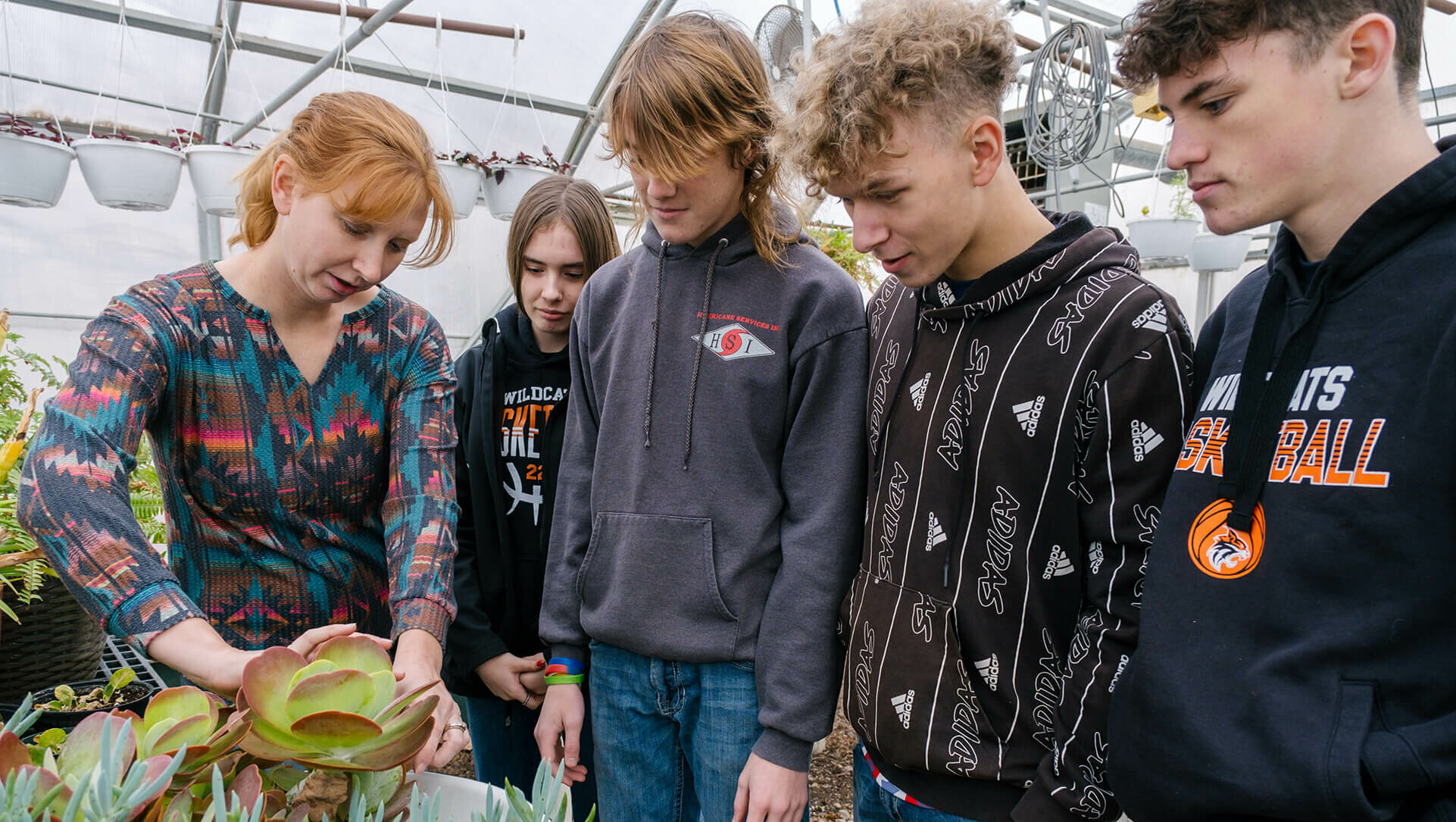 What is Agriculture Education All About
The agricultural education program involves the following components: rigorous classroom instruction (contextual learning), Supervised Agriculture Experience (SAE) hands-on experience and career exploration (work-based learning), and the FFA (connecting activity). Programs are designed to prepare students to fill community needs, enter post-secondary agricultural programs, and develop their personal skills.
Agricultural Education strives to inform students about the significance and inner workings of the agriculture industry. The agricultural education experience is based on a three-component school-based model consisting of Classroom/Laboratory, Supervised Agricultural Experience (SAE), and FFA. Students who experience this model to its fullest are able to apply the knowledge learned in the classroom to real-life scenarios and experiences in their own SAE and FFA involvement.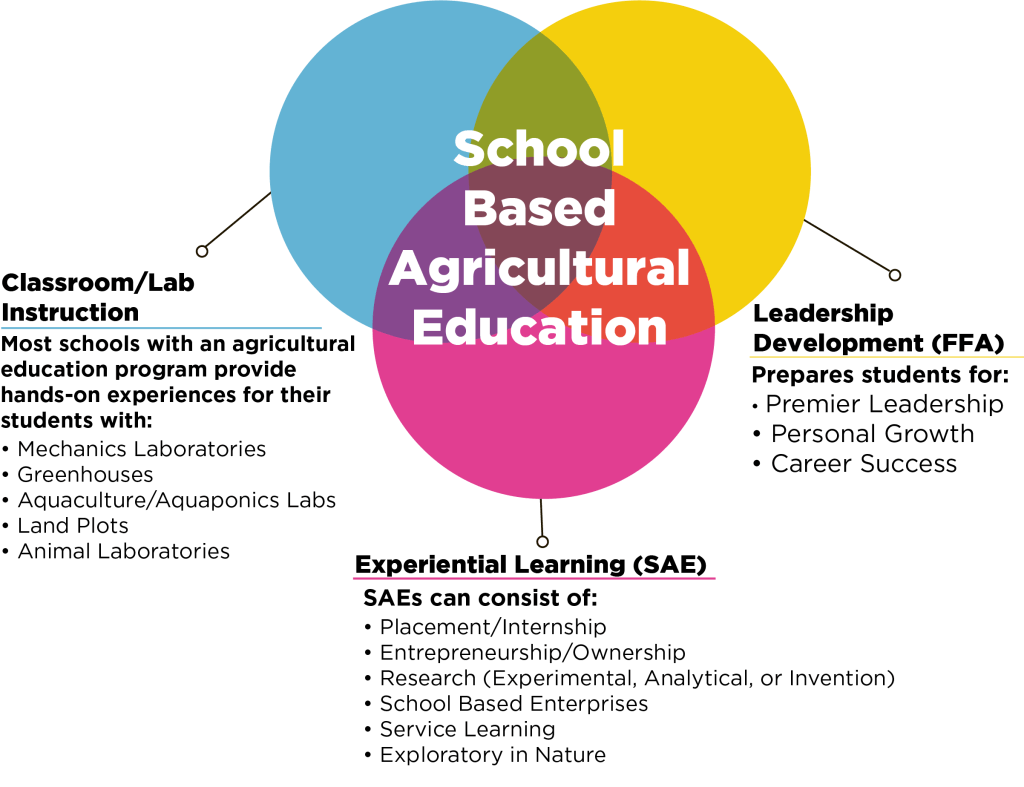 FFA is an integral part of the Agricultural Education program. To join the FFA you must be enrolled in an Agricultural Education course in your local school. Contact your school's counselor or Agricultural Education instructor to enroll in an agricultural class and join the FFA. FFA is not a "club." Students between the ages of 12 and 21 who are enrolled in a systematic course of instruction in agricultural education are eligible for membership. Your local school system must offer agricultural instruction and have an active FFA chapter for you to join.
If your school doesn't have an agricultural education program, take steps to open a program in your school. In order to accomplish this task, we strongly recommended that you contact your state agricultural education staff to express your interest and ask for assistance on regulations, requirements, and resources for planning the new program.
Ready to start an FFA Chapter? Check out the Starting an FFA chapter page for more information.