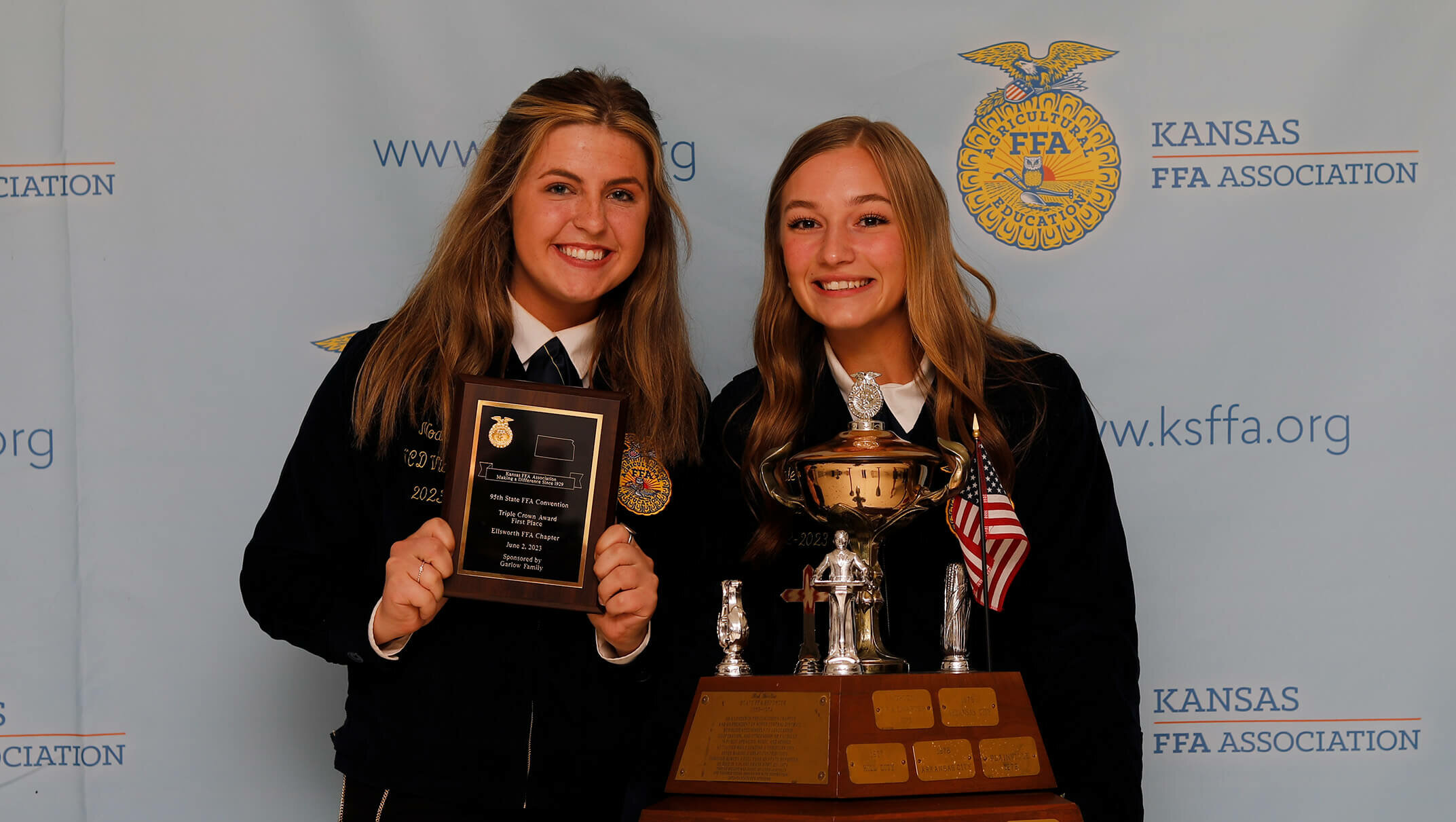 Ellsworth FFA Chapter Earns Coveted Triple Crown Award
Convention
Beloit
Chapman
Ellsworth
Oxford
Royal Valley
The Ellsworth FFA chapter earned the prestigious Kansas FFA Triple Crown award at the final session of the 95th Kansas FFA Convention, May 31-3, 2022 on the Kansas State University campus.

Under guidance from advisor Karl Dawn Hobbs Stover, the Ellsworth FFA chapter scored the
best in the statewide National Chapter Award program with the highest combined ranking over
three separate divisions: Building Communities, Growing Leaders, and Strengthening
Agriculture. The chapter engaged in activities to promote career success, leadership,
citizenship, agricultural advocacy, chapter recruitment, and much more.

The chapter will receive $300 and the Garlow Memorial Trophy, which is sponsored by the Bill
Garlow Family in memory of past Kansas FFA officer Bob Garlow.

Runners-up for the Triple Crown award were as follows: Royal Valley FFA in second place;
Beloit FFA in third place; Chapman FFA in fourth place; and Oxford FFA in fifth place.
Learn more about the award and past winners at www.ksffa.org/triplecrown/