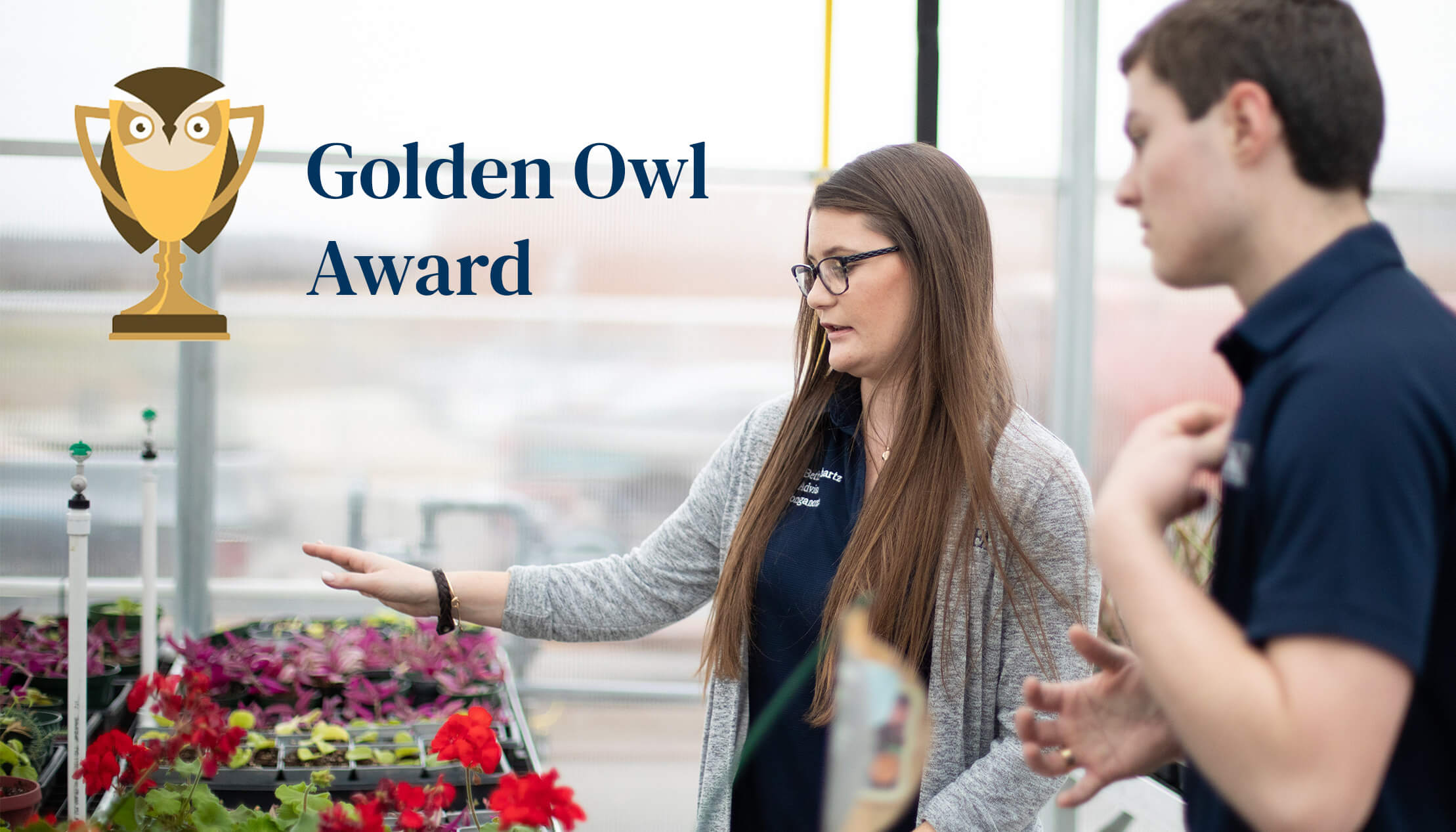 Nominate Local Kansas Teachers for Top Agricultural Educator Award
Agriculture educators play a vital role within their communities by investing countless hours to prepare and empower students for successful careers in the industry. To honor their contributions and support them with additional resources, Nationwide and the Kansas FFA Foundation are accepting nominations for Kansas' leading agricultural teachers for a chance to be named the 2023-2024 Ag Educator of the Year.
Nationwide created the Golden Owl Award in 2018 to bring awareness to the growing need for agricultural educators across the nation. Now in 2023-2024, the award is expanding to its 11th state, Kansas, to recognize top teachers statewide.
Nominate any Kansas agriculture educator for the 2023-2024 Golden Owl Award from October 1, 2023 through December 31, 2023 https://www.ksffa.org/awards-scholarships/golden-owl-award/
"The Golden Owl Award seeks to thank agricultural teachers for the extraordinary care they bring to their work as they go above and beyond in educating America's youth and future leaders," said Brad Liggett, president of Agribusiness at Nationwide. "We encourage students, parents, fellow teachers and others to nominate their agricultural teachers to acknowledge their hard work."
Following the nomination period closing on December 31, 2023 a selection committee will evaluate nominations and select seven finalists in Kansas who will be recognized in front of their peers and students and awarded with a personalized plaque and $500. These will represent each of the Kansas FFA districts. One finalist will then be chosen as the grand prize winner, earning the 2023-2024 Ag Educator of the Year title for Kansas and receiving the coveted Golden Owl Award trophy and an additional $3,000 to help fund future educational efforts.
Nationwide supports the future of the ag community through meaningful sponsorships of national and local organizations. In conjunction with the Golden Owl Award, Nationwide is donating $5,000 to each participating state's FFA, including the Kansas FFA, to further support the personal and professional growth of students, teachers, and advisors alike.
To emphasize the significance of this initiative, Beth Gaines, Executive Director of the Kansas FFA Foundation, remarked, "The Golden Owl Program represents a pivotal moment for agricultural education in Kansas. It not only celebrates the educators who make a lasting impact but also encourages a culture of excellence within our communities."