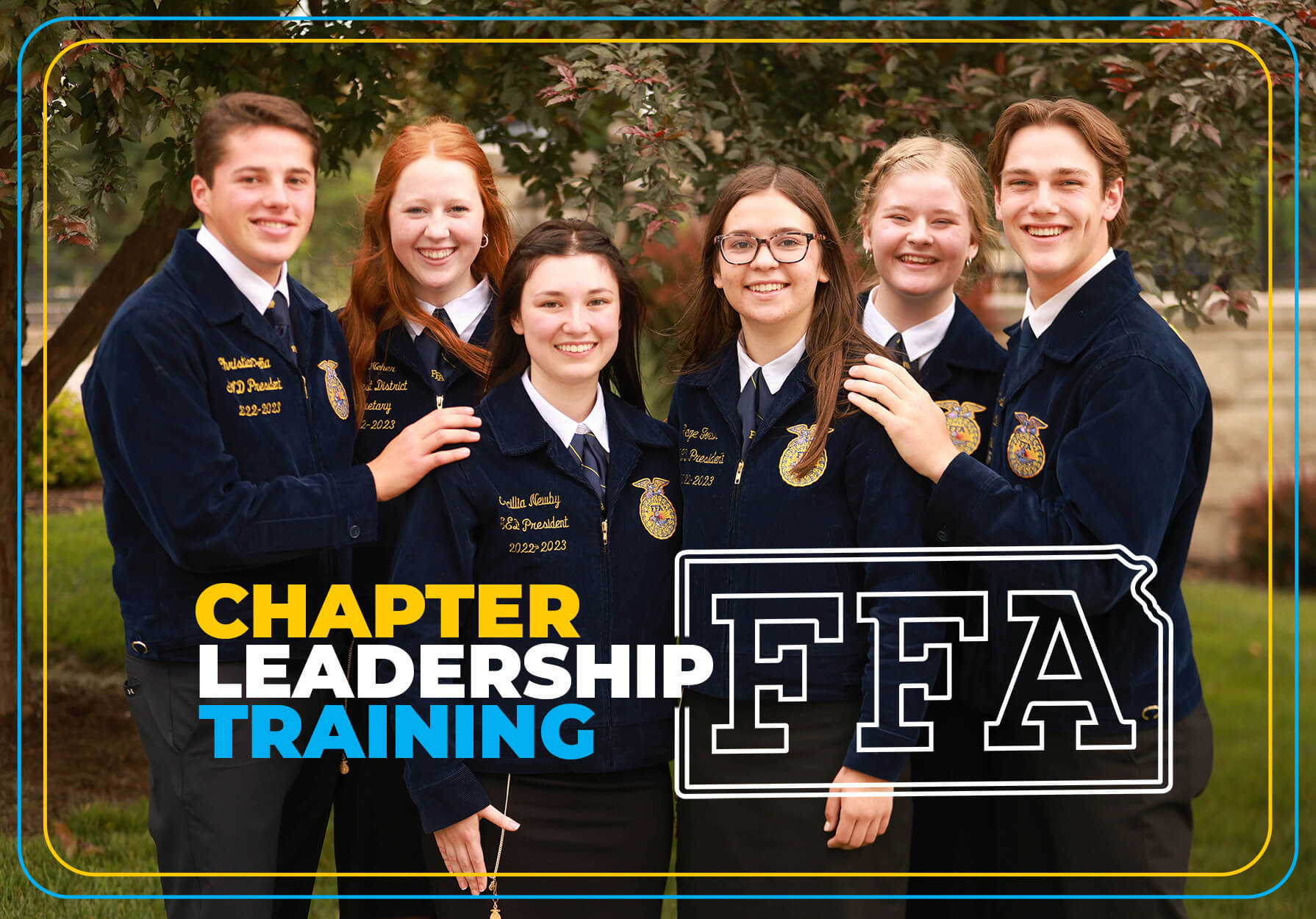 Information Updated 6/11/2023
REGISTER NOW FOR THE 2023 CHAPTER LEADERSHIP TRAINING CONFERENCE
The Chapter Leaders Experience is a two day hands-on program for chapter officers and leaders, as well as Program of Activities committee chairs. This experience provides chapter leaders an opportunity to meet and exchange ideas with other FFA leaders, learn about chapter opportunities and issues while discovering their own leadership potential.
The program focuses on the following leadership components: understanding the work of a chapter, goal setting, communication, leadership ideals, group process and many other components leaning toward development of strong chapter leaders.
Chapters have the opportunity to choose between one of the two day leadership experiences:
June 29 & 30th at Pittsburg Memorial Auditorium & Convention Center, Pittsburg
July 6 & 7th at Sand Hills Center, Hutchinson
July 10 & 11th at Colby Event Center, Colby
A variety of options for lodging or commuting to the conference will be provide for chapters to consider.