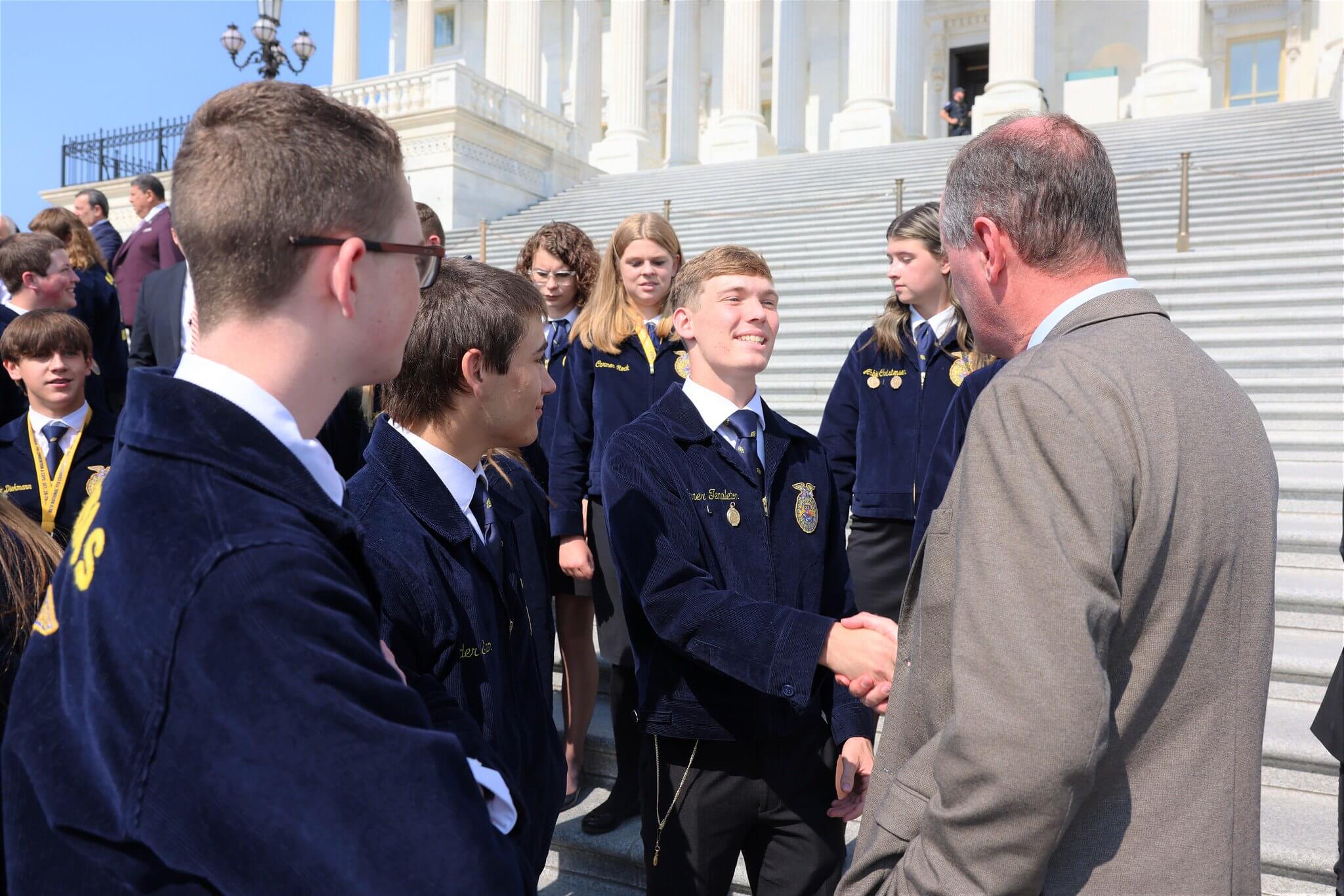 Information Updated 11/20/2023
Each year, FFA members from all over the United States travel to Washington, DC to attend the Washington Leadership Conference (WLC). During the five-day event, attendees learn how to become effective leaders by teaching them to know their purpose, value people, take action, and serve others. Students from Iowa have the opportunity to choose from two different options to experience this week-long event in June. For more information, see the Washington Leadership Conference website at the National FFA Organization.
For more information about Kansas FFA's programs to send members to WLC, see the information below.
Please note the following:
Members registered through the Kansas group should NOT register with National FFA.
Scholarship recipients from the Kansas FFA Alumni & Supporters or Kansas FFA Foundation will have their scholarship applied to their registration. Recipients not traveling with the group will receive their scholarship once proof of participation is provided.
Registered members will receive links to the online conduct/health forms in May from National FFA. These must be completed before boarding the plane for the trip.
Week 2 Travel Group: June 11-15, 2024 (tentative)
Registration includes: travel to the conference as well as hotel and meals while in Washington, DC as part of the program.
Reservations are accepted on a first received, first served basis.
WLC Cancellation Policy
Cancellation prior to April 10th: Deposit retained.
Cancellation between April 11-24th: Must pay travel cost unless a suitable replacement is secured.
Cancellation after April 25th: Must pay 100% of the cost unless a suitable replacement is secured.
Washington Leadership Conference is a National FFA program in which the Kansas FFA Association coordinates a state group opportunity for FFA members in Kansas.