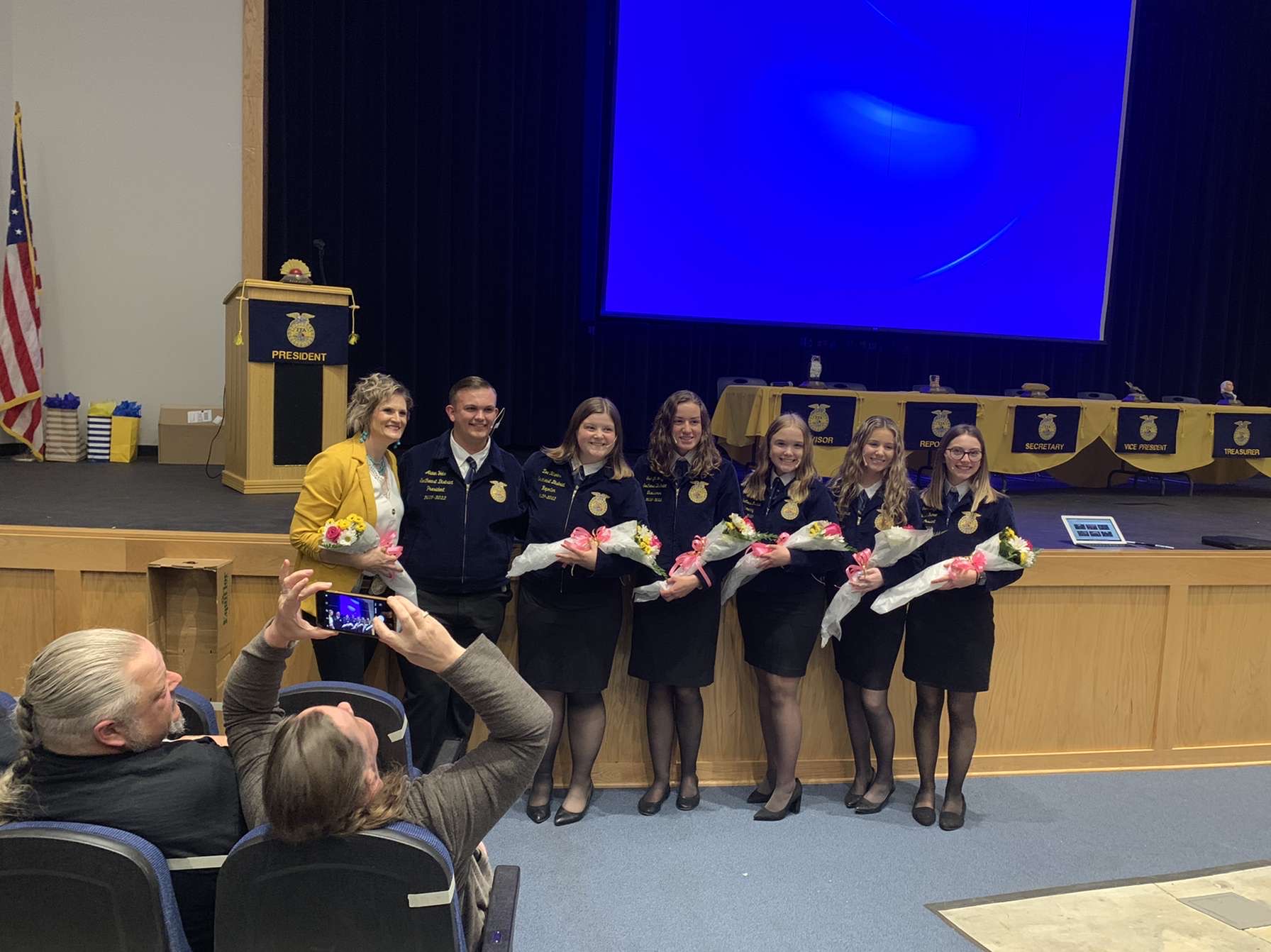 Blue Jacket Memories
One of my first memories within my time in FFA was when I put my blue corduroy FFA jacket for the first time. I didn't know it then but I would continue to make amazing memories throughout my time in the blue jacket. My jacket has taken me places I would have never expected.
The first memory I want to highlight is from when I was elected as the Southeast District Secretary, I had run the year before for district office and was not slated. I went home devastated and couldn't help to think that I was not meant to be a leader within this organization. I thought that I was never going to be good enough for what was the rest of my Sophomore year into my Junior year. When my advisor Mr. Larison had asked me if I was interested in running again, I was extremely unsure. I knew it's what I wanted, I just wasn't able to put myself through the process again only to let down myself as well as others, but after realizing how much passion I had put into the first interview process I knew I had to follow my dream. When I got the news that I had been elected as the 2021-2022 Southeast District Secretary I was ecstatic, all my hard work had finally paid off. This memory signifies to never give up, failure is a part of life and to always follow your dreams!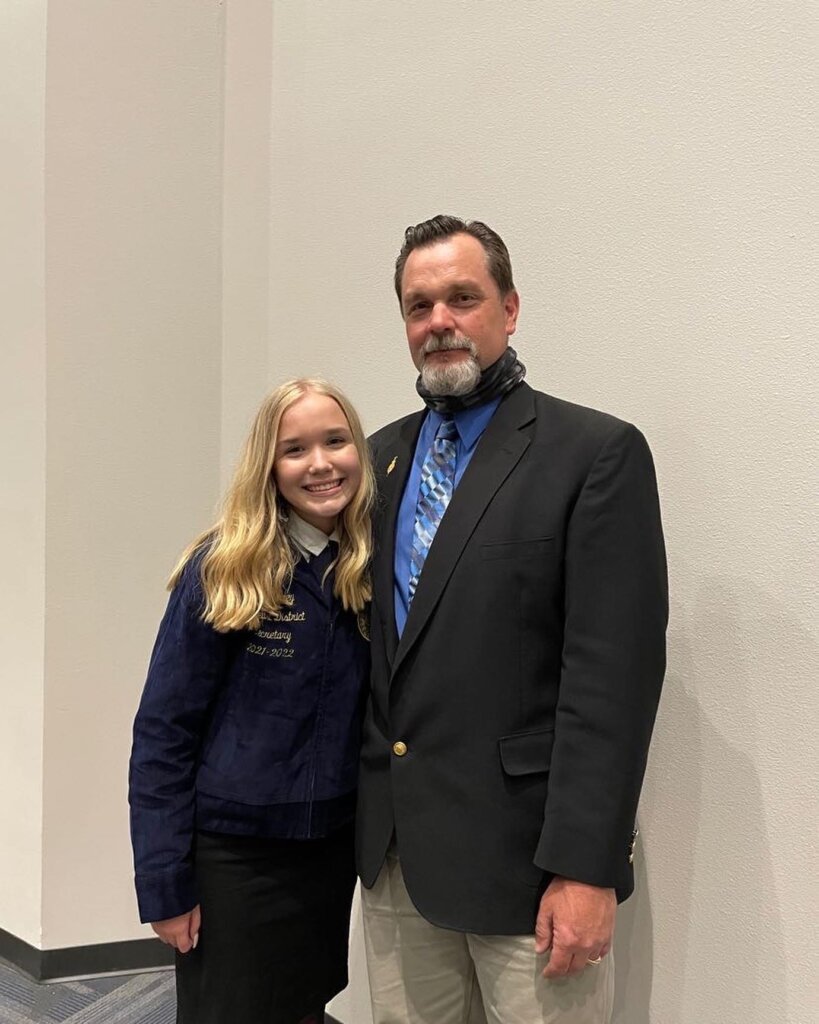 The second memory I would like to highlight was at the end of my year of service as a District Officer. My team and I went through thick and thin together. Throughout our year of service there were many laughs, tears shed, and arguments had. Despite the negatives our team went through, we always made sure to see the positive in every situation. When we retired we left with five best friends. This memory is bittersweet. I was excited to see what the next team would do, but sad that our team's chapter had closed. In our time in FFA I encourage you to take the next step and make connections with your peers, fellow team mates, and acquaintances. If it wasn't for these five individuals I would not be where I am at today.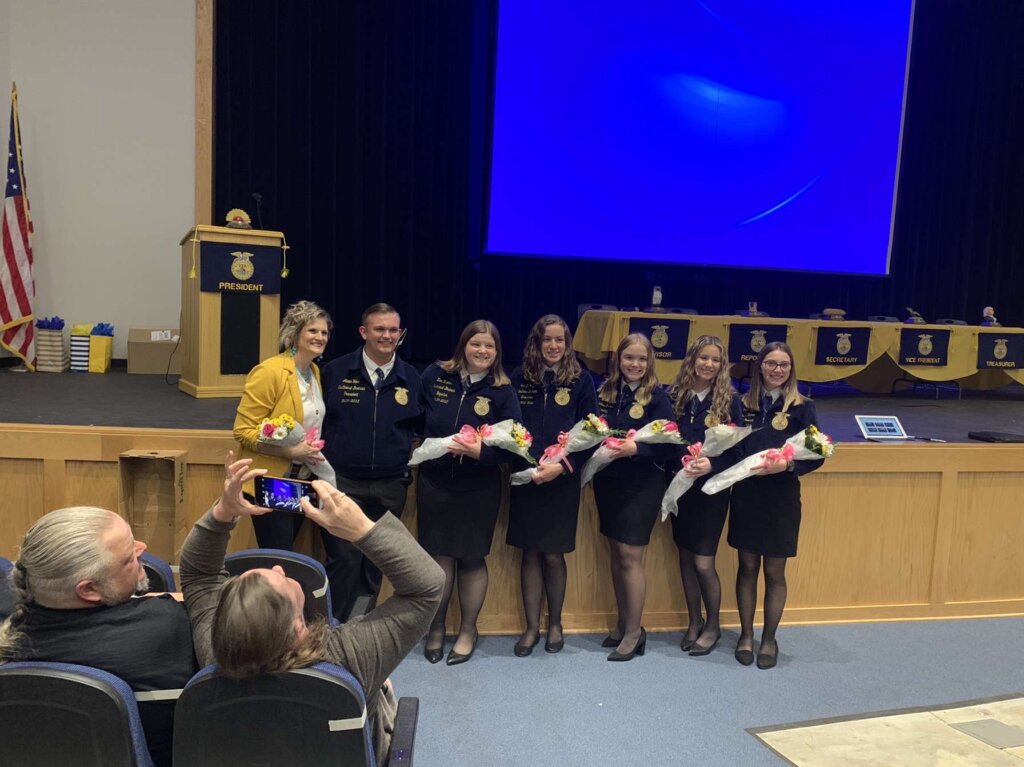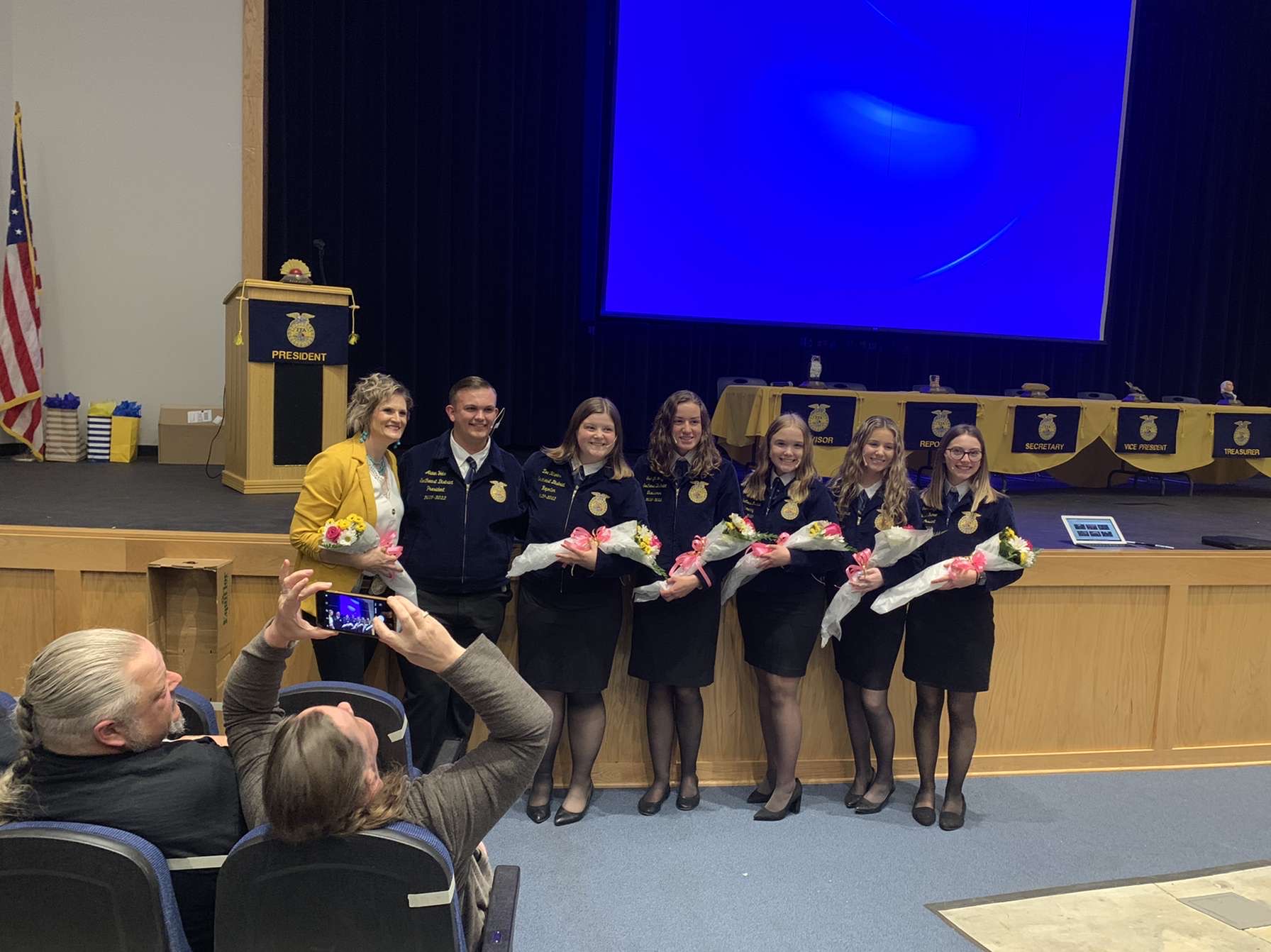 The last memory I would like to highlight is one from State Convention this year! Obviously convention was a very exciting time for all of Kansas FFA. This picture is of My dad and I sharing a hug after the 2022-2023 state officer team was elected. This hug was extremely emotional for me, the dream of becoming a state officer was always in the back of my mind but I never knew if I was capable of accomplishing that dream. My grandfather is one of the most important people in my life, unfortunately he was not able to see me accomplish this dream. He passed away in September of 2020 to ALS. My grandfather was one of my biggest supporters, and so the fact that he wasn't physically there to see me accomplish my biggest dream was devastating for me. When I shared the hug with father after we had been elected I felt as if my grandfather was there with me. This hug signified that the hours of hard work and persistence I had put into the state officer process had finally paid off.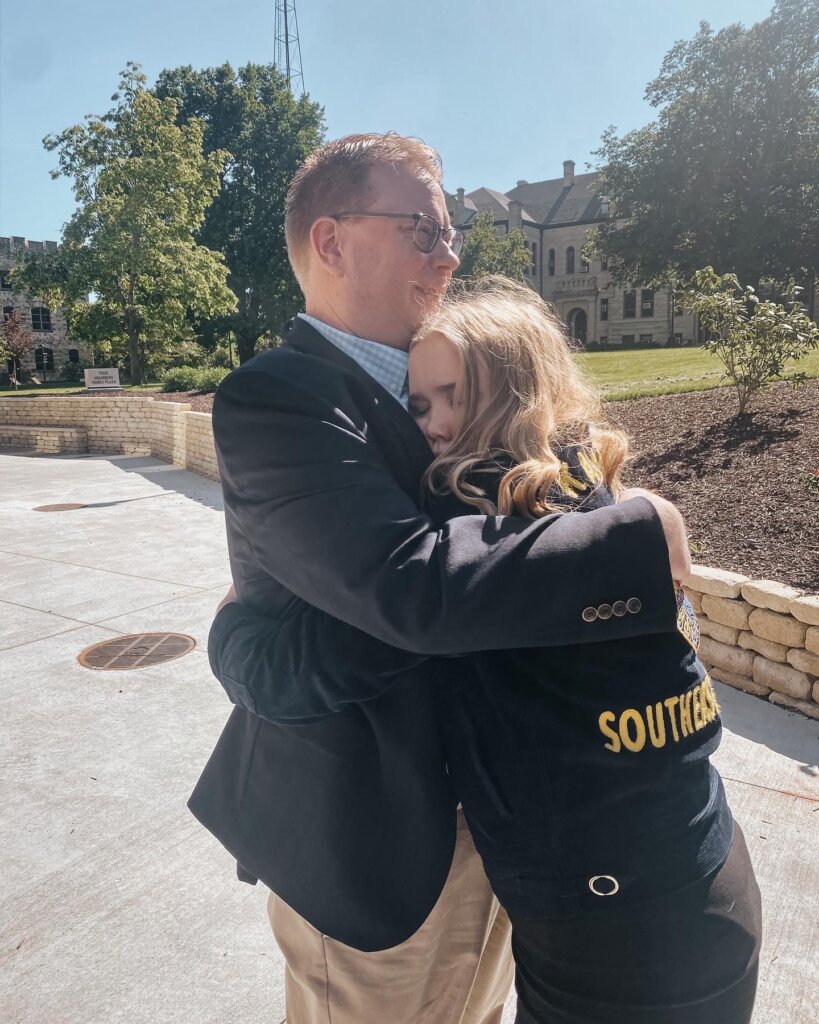 Throughout our time together this year, lets all make the best memories within our blue jackets, the memories I have made in FFA have been the most rewarding experiences of my life. We can all accomplish our dreams within our blue jackets!
Emma Kepley

Kansas FFA State Treasurer