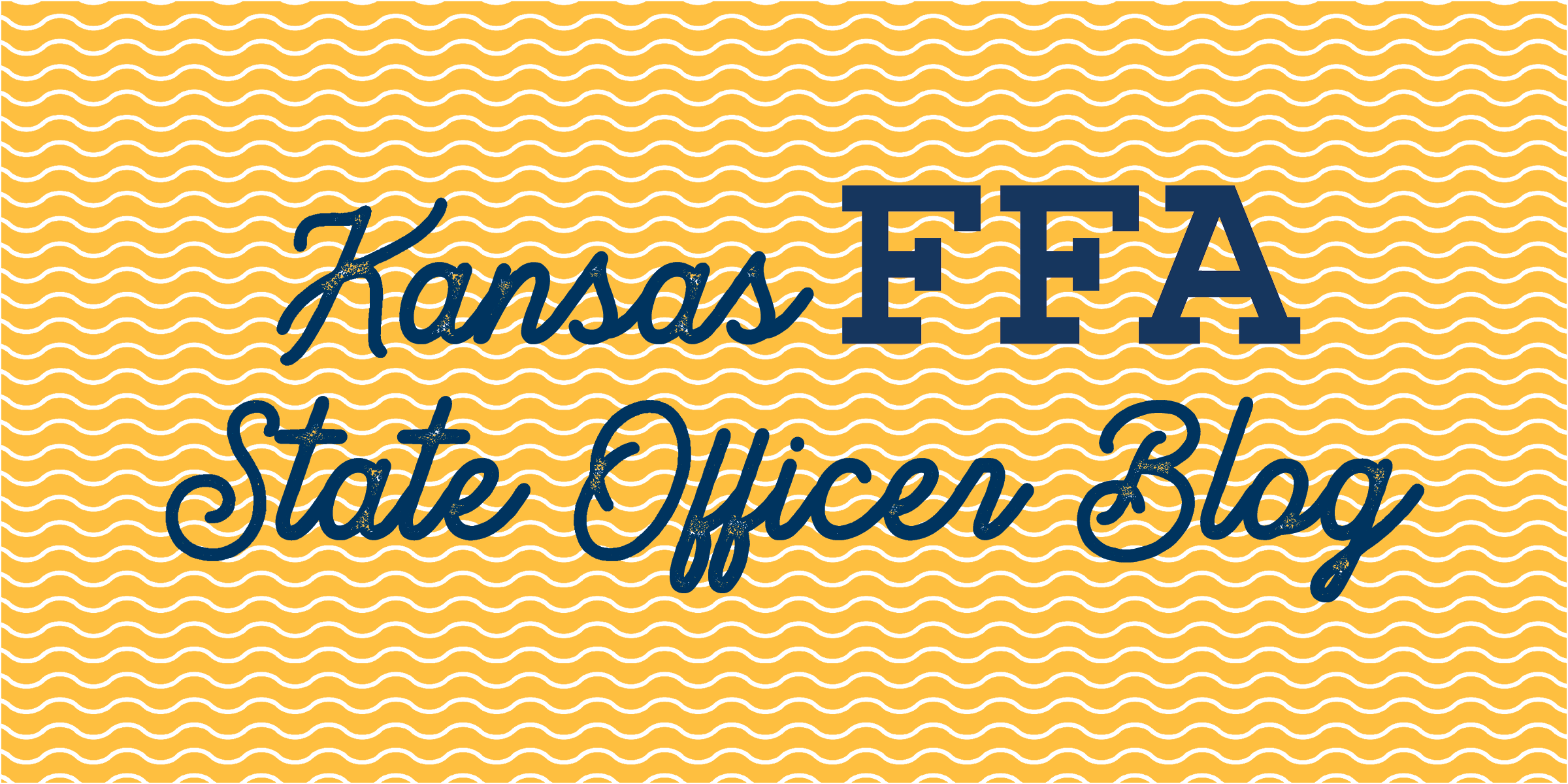 Donuts Do More!
Growing up, my church always had coffee, juice, and donuts ready for each person after the service! This is one of my favorite memories as a child. I can remember getting out of church and instantly racing all my friends down the stairs in search of the best and biggest donut! We would all sit around the table and chat while enjoying our weekly sweet treat.
Recently I have fallen back in love with a new favorite food: DONUTS! Of course, Daylight Donuts are my favorite, but any kind of donut, Krispy Kreme, Casey's, Dunkin' Donuts, or even local donut shops can always seem to satisfy my craving for a warm, delicious piece of melt-in-your-mouth, frosted donuts.
Donuts are a delicious surprise for any event. With hundreds of assorted styles and flavors of donuts to try, there seems to be something for everyone at the local donut shop. Meetings, conferences, morning walks with a friend, or even a great start to a special day at school or work are all commonly accompanied by a good donut and a cup of coffee!
Varsity Donuts in Manhattan, Kansas has made their donuts famous with the slogan "Donuts Make People Happy." Which I find to be especially true! I have certainly never been upset while eating a donut, and after I finish this special treat, I do always feel just a little bit happier inside. However, I think donuts deserve a little more credit than even Varsity Donuts' positive phrase.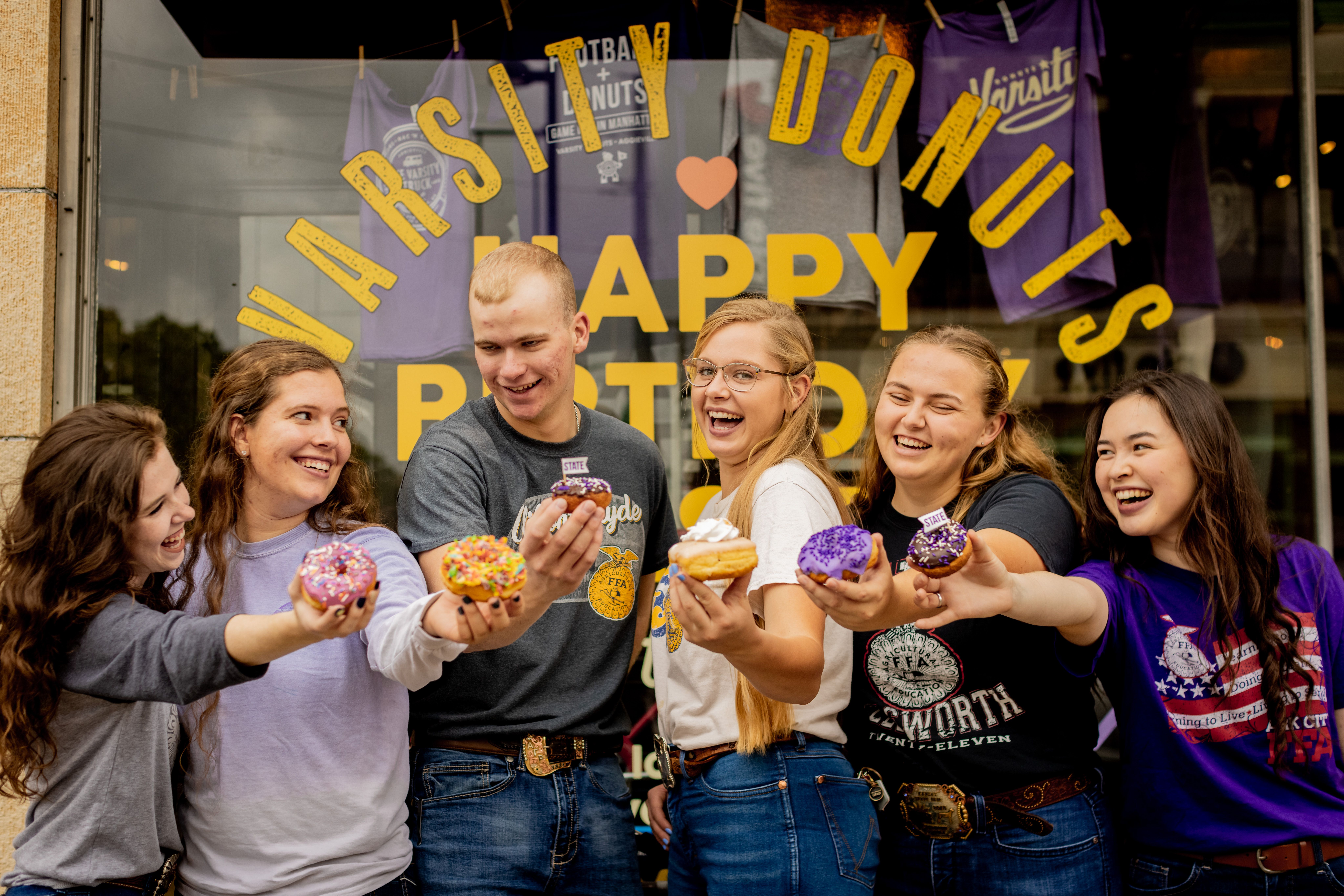 The thing that I love the most about donuts is not just the warm bread, colorful frosting, or themed sprinkles. My favorite think about donuts is that I rarely find myself enjoying this tasty treat alone. Donuts make people happy, but donuts ALSO bring people together. Even when I was young, I always looked forward to chatting with all my friends after church with our donuts. Now that I am older, this tradition still holds true. Nothing makes me happier than enjoying a good donut surrounded by my favorite people!
So, the next time you are in search of a sweet treat to enjoy with an old friend, something yummy to enjoy with your teammates in a meeting, or a fun surprise for your fellow classmates, definitely consider grabbing a few boxes of donuts to enjoy together! After all, donuts make people happy and most importantly, bring people together!
With love,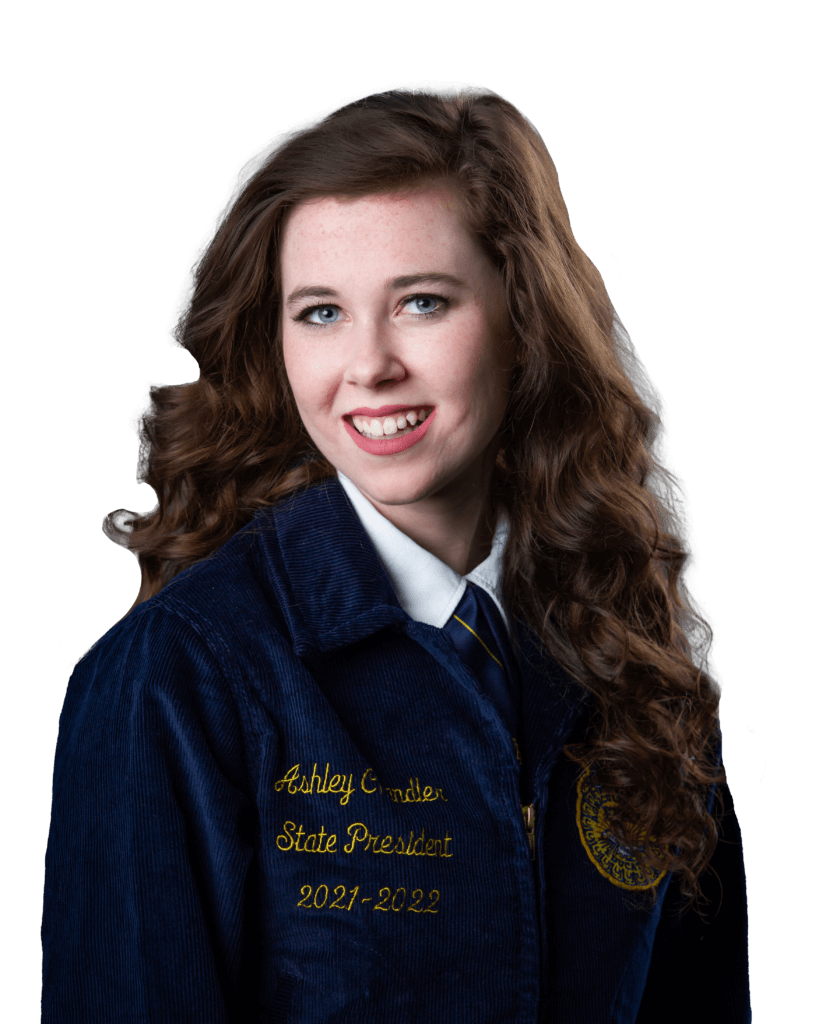 Ashley Chandler
Kansas FFA President