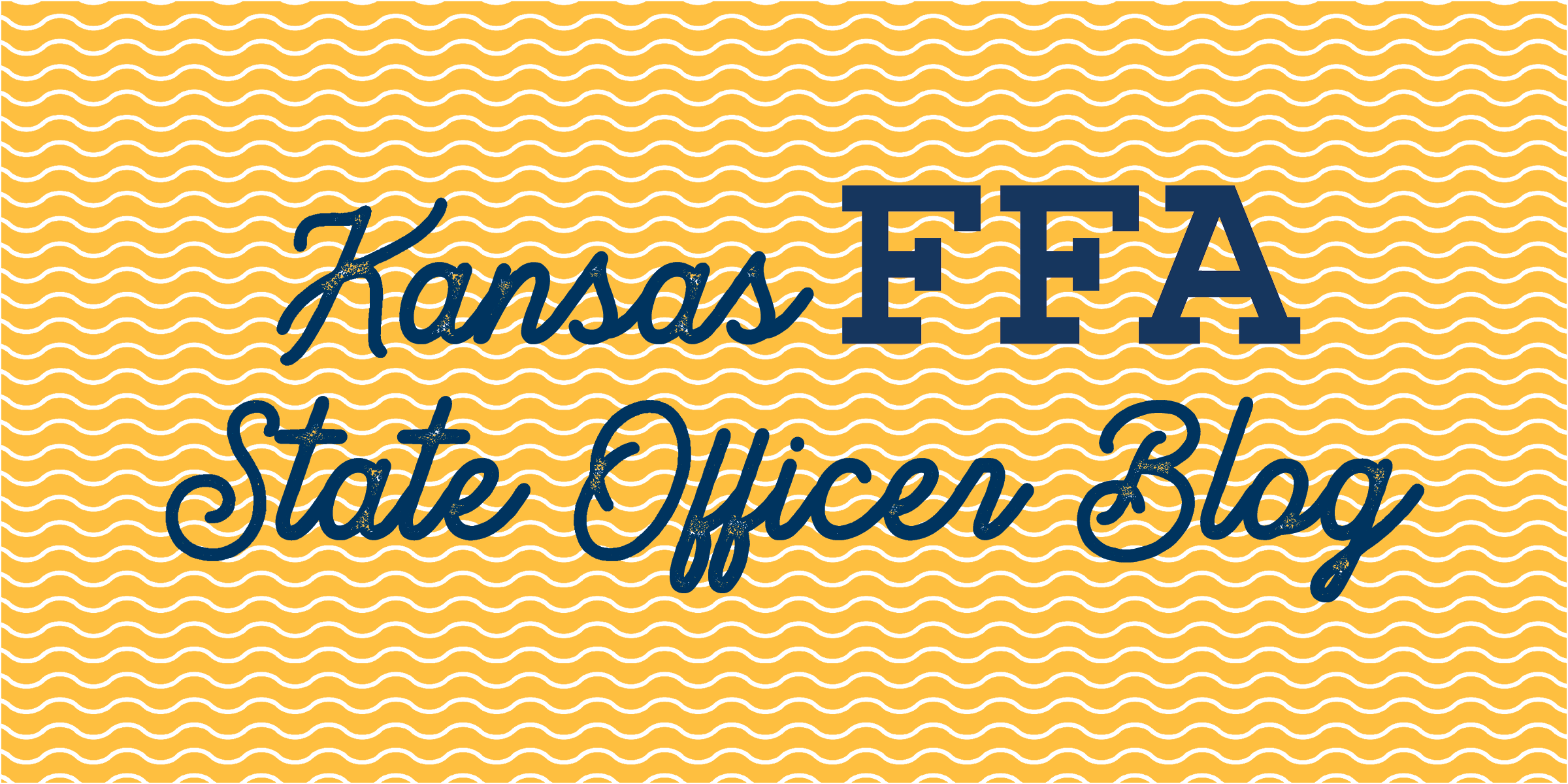 Drums? Where did this come from?
Grab your sticks and have a seat,
It's time to make a beat Kansas FFA!
Who would've known that I would be learning how to play the drums my freshman year in college. If you would have told me in the month of August that I would know how to play the drums. I would have probably laughed and said no way. However here I am in the first week of November with my own drum set learning how to not only make a beat, but carry it consistently as well. Now you may be asking Josey how did you get yourself in this situation. Well I guess we should start from the beginning.
Let's rewind back to the beginning of September. I was sitting at my dining room table doing my homework when a song came on. Now I have not heard this song in years and when it played, the urge to play air drums was strong, how could I resist? Then when the song was over I felt really good and energetic and then this thought came into my head. Josey how cool would it be to actually feel the music you are listening to. Following that thought something else shortly popped in my head. Josey, you know there is a practice drum set in the Art building right.
An amazon order later I had drum sticks in my hand and the plan to play the drums. I should include at this time I have never touched a drum set in my life and had absolutely no clue how to play one, but I was ready to learn and I figured I could just teach myself. I mean it can't be that hard right, wrong. When I devised this master plan of teaching myself I forgot to factor that I have neither coordination or rhythm. But I was already committed so I headed towards the Art Building. I found the little practice room with the drum set and I sat down, pulled my drum sticks out of my bag and I sat there. I had no clue where to start so I decided to play some music and let the air drumming guide me.
I had my music playing and I was about to start when someone walked in the practice room. I was caught. My first thought that ran through my head was am I in trouble? I am not a band major. I mean I was wearing my boots and a shirt with a pig on it, I stuck out like a sore thumb. Running was not an option. I was ready to abort my mission right then and there, but what I thought was the quick end to my drumming career was actually the beginning. The person who caught me was actually the percussion and jazz teacher here at Hutchinson Community College and we set up times for drum lessons right then and there and I have been going to lessons every Thursday since.
Now this funny beginning has led me to explore something new and I enjoy it more and more everyday. It has really helped me as I have been adjusting to college and my perspective on music has changed. Sometimes something small such as a song can bring on something unexpected. I would not be where I am today if I didn't listen to the urge that lied in my heart.
We come across many opportunities in our lives and sometimes we have no clue where to start. When we first walk into our Ag classrooms just like the practice room we have no clue what is going on. However the important thing is that you are there and willing to learn. You have an amazing Ag teacher who is there to guide and help you along the way. Don't be afraid to follow that urge that lies in your heart and if there is something you want to learn. Go For It!
Rock On Kansas FFA!
Josey Schmidt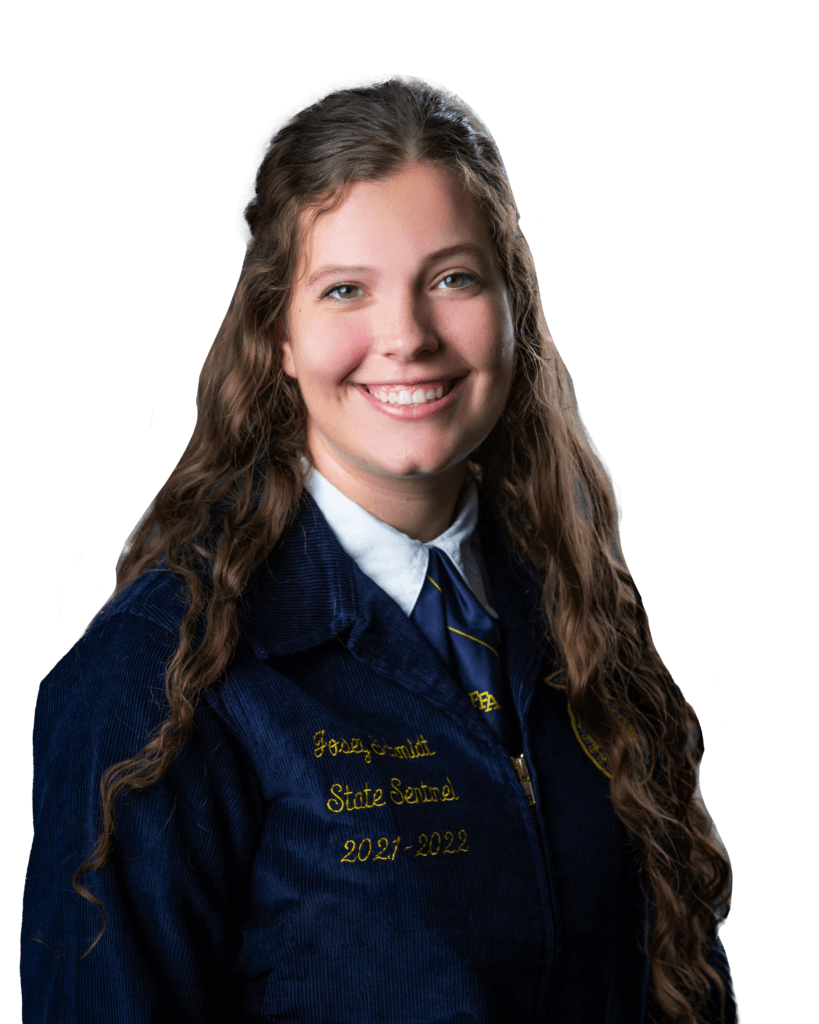 2021 – 2022 State Sentinel