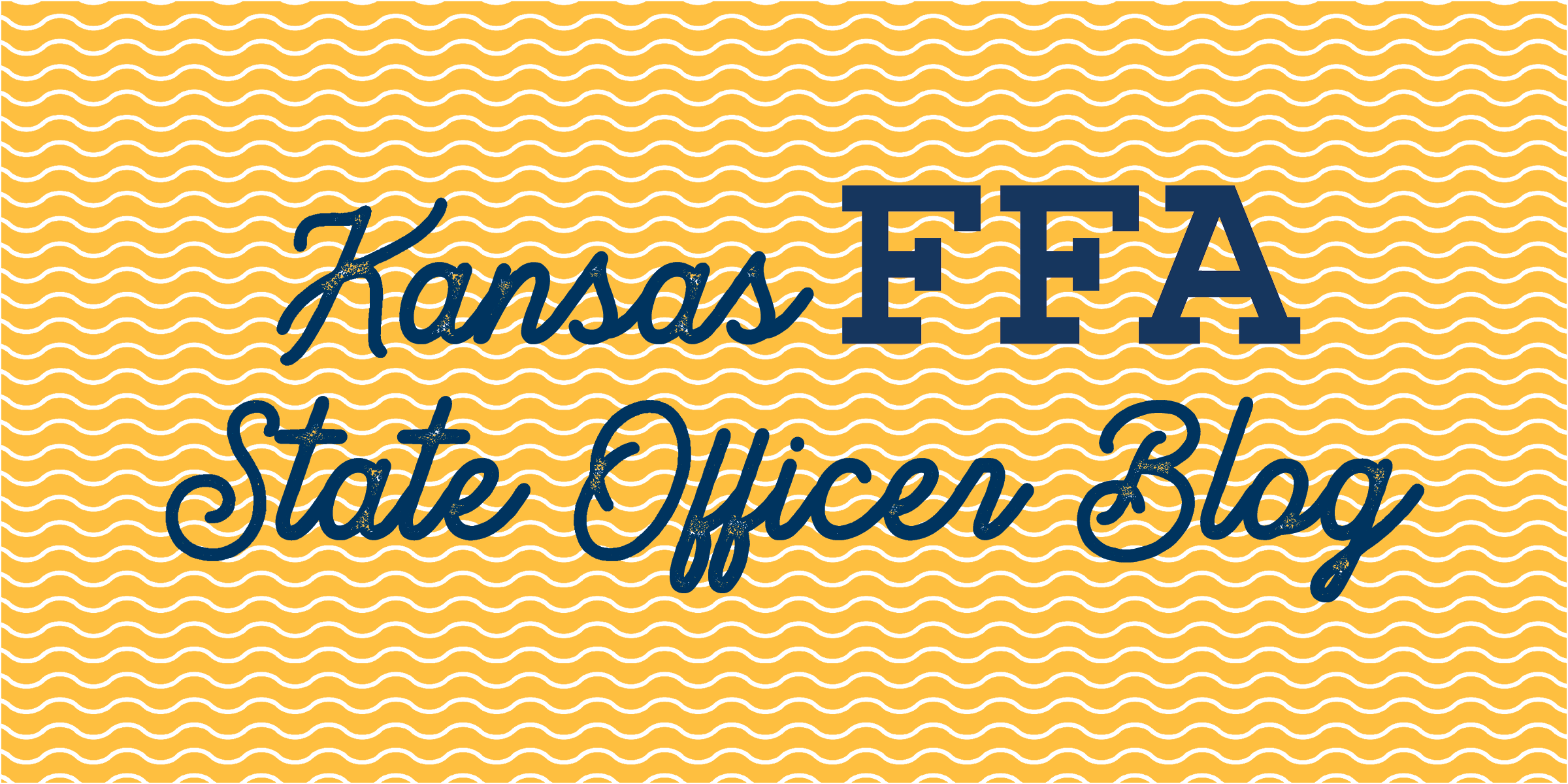 Football and FFA: Yards of (Corduroy) Tradition
Fall is upon us, which means cozy sweaters, pumpkin pie, and, most importantly, football season! Whether we are excited for Friday night lights in our hometowns, a Saturday celebrating K-State Wildcat football, or getting out a Mahomes jersey to cheer on the Kansas City Chiefs, watching football is something that people of all ages and backgrounds look forward to during the fall months. Football has a special way of bringing people together because it fosters traditions. Often, football teams have rituals that they do before every game for good luck. Fans have traditions like singing the fight song or the alma mater. Even families create traditions around football, like always watching the big game after Thanksgiving dinner. I love to watch football because it is something I can do with my entire family every year; football brings us together.
Much like Football, FFA is filled with some special traditions. After all, tradition and history are a source of pride for our organization. Some of these special events may take place within individual chapters. In my home chapter, we enjoyed a back-to-school BBQ every year. Other traditions from my chapter were attending big events like state and national convention. Aside from events, I believe that some of our most special legacies lay within the rich history of our organization. The official FFA jacket, an icon for the organization, was adopted in 1933. Almost 90 years later, FFA members still dawn the traditional dress of blue corduroy.
Tradition has a special way of bringing people together. Just like singing the fight song before a football game can unite people within a stadium, FFA traditions unite people within our organization. In FFA we have common goals: growing leaders, building communities, and strengthening agriculture. However, the thing that sets FFA apart is the powerful heritage that unites our members. For generations, FFA has empowered students to grow themselves to be prepared for what life has in store. Events like state conferences help to empower participants every year, creating a tradition of growth. Taking part in the custom of zipping up the corduroy jacket is more than just putting on any other matching jacket. The blue corduroy jacket is important because of the legacy of meaningful work that the jacket symbolizes.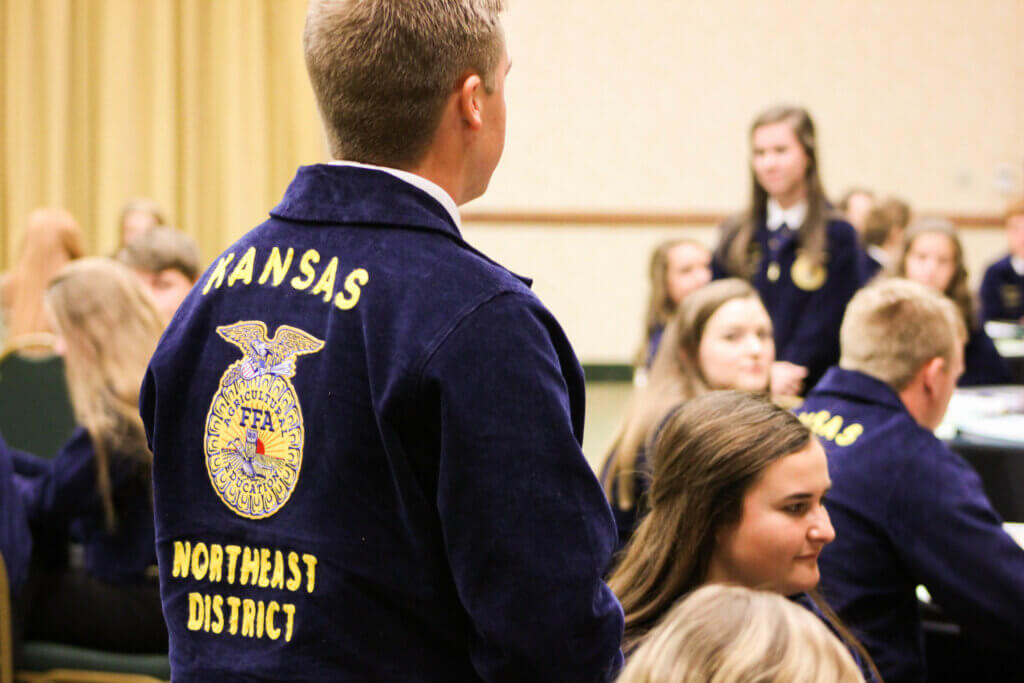 We all have a place in this powerful organization of tradition. The traditions that are associated with FFA and football are meaningful occurrences that can truly bring people together. Signing up to be a part of FFA is a commitment to growth that connects us with thousands of other young people. We are forever a part of the FFA legacy. With over 10,000 Kansas FFA members excited to engage with one another, these traditions are more important than ever before. This year, let's live out these traditions, exceed expectations, and make new memories to build upon the powerful legacy of FFA.
Let's go Kansas FFA!
Sincerely,
Ashley Chandler

Kansas FFA President