Grow. Rise. Inspire. Together.
G.R.I.T.
One acronym that sums up the first six months for me as a state officer!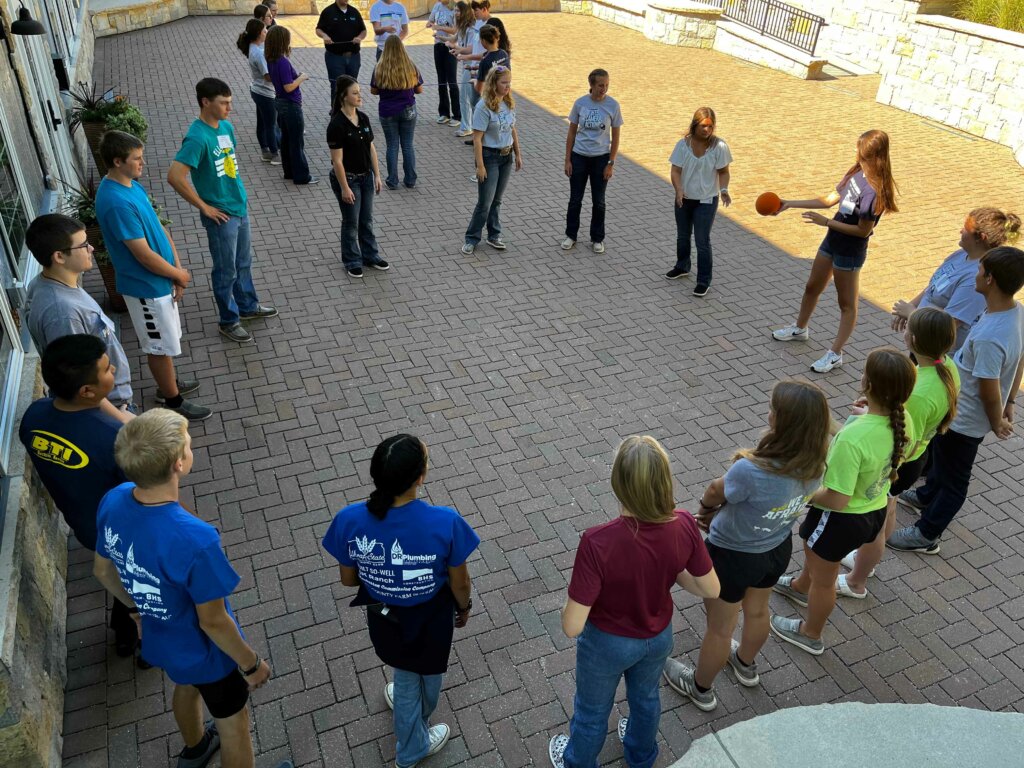 Grow: The gavel has been tapped and Chapter Leadership Training has been called to order. As the opening ceremony continues and I am hearing my teammates say their parts (which are amazing) I hear the words "Why by the flag?" I stand up and begin to say my part and as I get to "FFA is a national organization that reaches from the state of" my mind goes blank. I try to say the states and nothing is coming out. I start to sweat and get so embarrassed while staying composed and professional. I sit down without even finishing because there was no hope in trying to recover that mess. Over the next few minutes, all I could think about was how I was supposed to be this perfect state officer that knew her opening ceremony part inside and out but I messed up so badly. I had so much negative self-talk and I probably would've let it ruin the rest of the day but I had an ag teacher pull me aside and say this sentence. "Don't be so hard on yourself, remember you are still human." The moment those words came out of her mouth, I knew this was not a mistake but rather an opportunity for growth.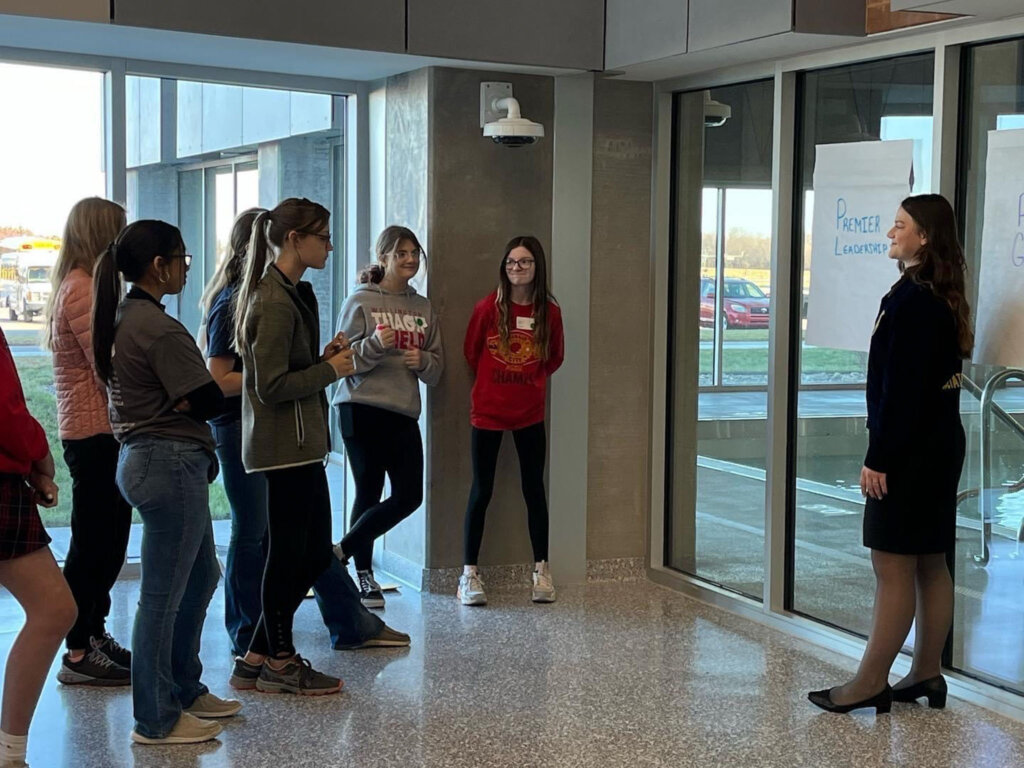 Rise: Over the past six months, I have had many instances where the members have impacted me more than I probably impacted them. At this one middle school event, I had a member teach me such an important life lesson without even realizing it. As I was doing my workshop I realized that one student was off by himself towards the back and was just doing his own thing. As the other students were doing an activity I noticed he was picking three different color markers out of my very large marker tub. He had all blue, green, and purple markers in his hand. I started visiting with him and asking if those were his favorite colors to which he responded with a thumbs down. This type of conversation went on for a while where he was only using sign language (thumbs up and down) to communicate with me. As I asked him if green was his favorite color he very quietly said "yes". Later, I was visiting with his ag teacher and was notified that this student had a developmental disability and was non-verbal. As I sat in my car, I was blown away that he felt comfortable enough to say one word to me and I reflected on the lesson I learned that morning that he would never know what he taught me. This student could've never taken the opportunity to come to this event let alone talk to me. He reminded me that even when we face challenges big or small we must rise to the challenge to reach our full potential.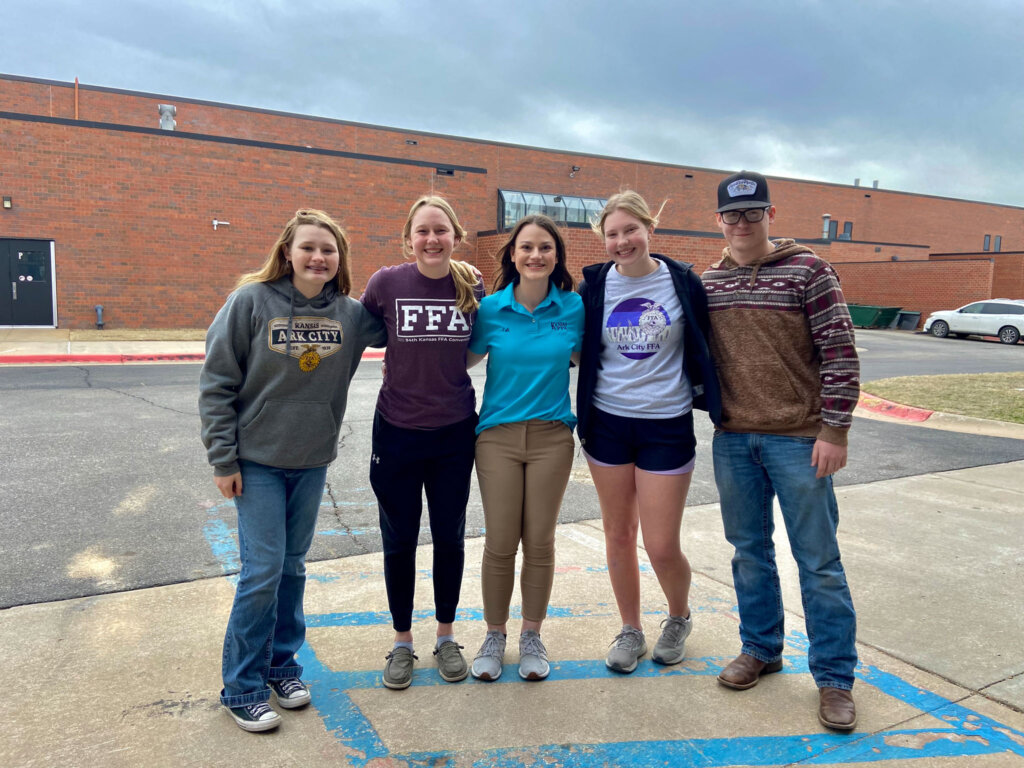 Inspire: In October, I had the opportunity to meet 4 members that have never ceased to inspire me. We sat at about 7 o'clock one evening in a park writing letters to ourselves about things we wanted to let go of. These letters brought tears to some of our eyes and others were there comforting others but that wasn't where the impact ended. As we burned those letters and let all the negative things in our lives go up in flames we started to share laughs about those tears that were just shed. Not only did that night end with us at the local Caseys standing in the parking lot jamming to Taylor Swift it also ended with 4 new friendships. About a month later, when I had hit one of the lowest points in my life I ran into these four individuals at a contest. When they came up and hugged me, I started crying and they knew I was struggling. They have no idea what was going on in my life and they may have not known that I just needed someone to hug me and tell me it was all going to be okay but that is what I needed at that moment and they showed up. These four inspired me to keep pushing through, never let the negative outweigh the positive, and be kind because you don't know what is going on in someone else's life. Natalia, Jackson, Ivy, and Breanna, I am so thankful for our friendship and beyond inspired by each one of you.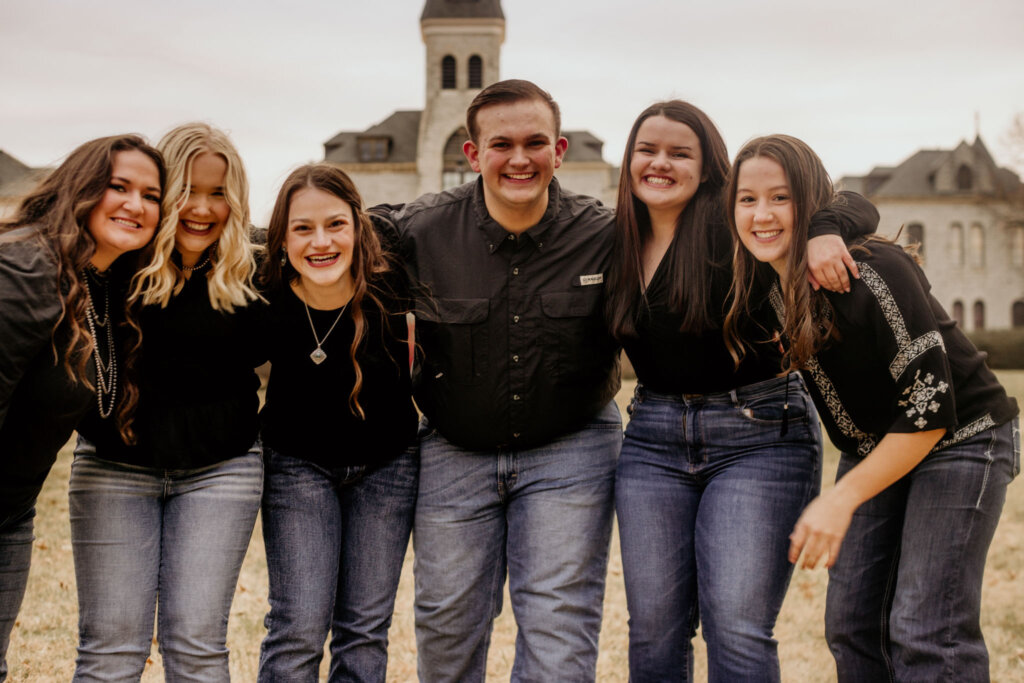 Together: On June 4th, I was one of six that was selected to serve as a state officer for Kansas FFA. Over the past six months, I realized I didn't just gain 5 teammates but also gained 5 best friends. Do we fight like siblings? Absolutely, but we still show up for each other when we need it most. From spilling ice cream in the back of a car to scaring each other at the most inconvenient times. We always make each other laugh (and sometimes cry) but I wouldn't change it for the world. Together we have grown as individuals and teammates, risen up to the many challenges that have been put in front of us, and inspired each other and many members of Kansas FFA. I am beyond excited for the last part of our year of service as we have so many more memories to make together! 
I challenge you to think about times that you've grown, have risen to a challenge, inspired others or have been inspired, and have come together with other people over the past six months. Those moments will remind you to always have grit!
Cali Newdigger

Kansas State FFA Reporter